Winner of the Emirates Culinary Guild competition is Radisson Blu Deira Creek.
June 3, 2023
FMCG HORECA BUSINESS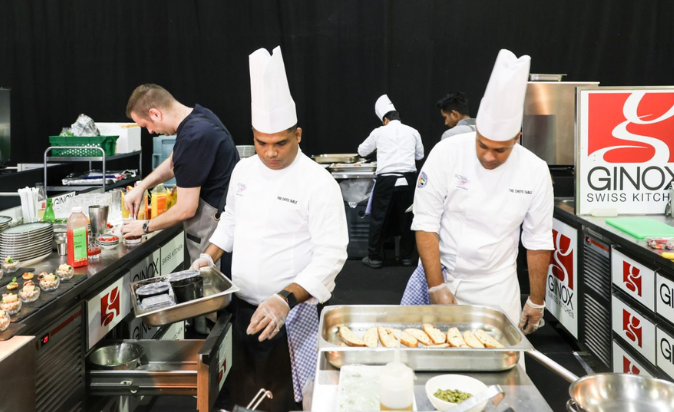 At a food and beverage event held at The Hotel Show in Dubai World Trade Centre, Radisson Blu Deira Creek was declared the overall winner after a three-day culinary competition that required hotel teams to design a dining experience for the judges.
The popular Chef's Table tournament, which was run by the Emirates Culinary Guild, had nine hotel teams made up of both front- and back-of-house workers. Radisson Blu Deira Creek won awards for "Best Kitchen Team," "Best Coffee," "Best Service," and "Hotel Culinary Team of the Year" because of their outstanding cooperation and culinary prowess.
The Chef's Table awards also honored the following important teams: Caesars Palace Dubai, Folly from Madinat Jumeirah, and Le Meridien Dubai Hotel & Conference Center. According to the organizers, including independent eateries to the tournament increased the level of competitiveness.
For the tournament this year, it was mandated that each team include at least one rookie chef and waiter so that they could learn from more seasoned workers and receive crucial experience in a competitive setting.
Emirates Culinary Guild's mission
The Emirates Culinary Guild wants to encourage a completely engaged food and beverage experience by including all competitors in these events, not just chefs. Cooks, bartenders, and stewards have more opportunity to display their talents thanks to the guild's cooperation with The Hotel Show.
According to Andy Cuthbert, head of the Emirates Culinary Guild, "The Chef's Table this year has proven to be a remarkable triumph -- the inclusion of numerous standalone restaurants, as opposed to traditional hotel restaurants in previous editions, has raised the level of competition substantially." "The teams have shown exceptional experience and preparation, with both seasoned competitors and newcomers contributing to the event's success."
"For us, all the participating teams are winners given their exceptional performance over the past three days," he said. "We look forward to inspiring the next generation of hospitality and culinary experts so they may take the field to the next level."