We are drooling over the delicious Pakistani dishes that Grill Delight in Sharjah has to offer!
Nov. 5, 2023
FMCG HORECA BUSINESS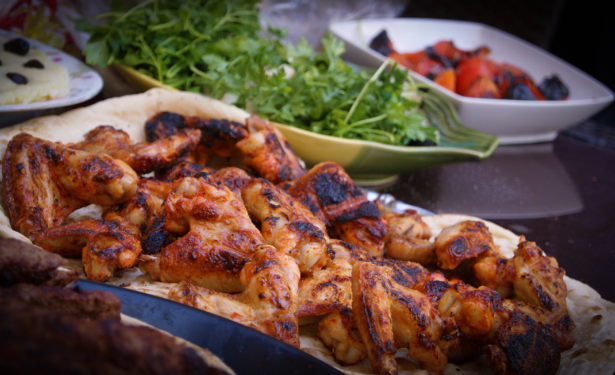 Located in the bustling centre of Sharjah's University City, Grill Delight has become a major force in the food industry. This restaurant has introduced Pakistan to Sharjah, United Arab Emirates, with its delicious combination of Arabic, grills, and Pakistani food. Attracting attention from several evaluations, the restaurant has an average Zomato rating of 3.5. Will you go to this Mini Pakistan in Sharjah to see if it's a restaurant worth checking out?
Setting and Provision
Grill Delight offers a cosy and friendly atmosphere to welcome guests. The well-thought-out interior design creates a cosy environment where diners may enjoy their culinary adventure. In addition to this cosy setting, the staff is amiable and helpful, making for a wonderful meal experience.
The Appetising Treats
The menu of Grill Delight offers a wide variety of foods, each one suitable for a certain palate. Of all the delectable dishes, the Chicken Makhni Handi and Chicken Tikka are particularly noteworthy. Diners praise the Chicken Makhni Handi for its rich tastes and tender chicken, making it stand out as a must-try. Their Afghan fusion grill platter, nalli nhari, and other dishes are delicious and reasonably priced.
The Chicken Paneer, or Paneer Malai Chicken as it is listed on the menu, is an unexpected treat. This spaghetti recipe with creamy white sauce is amazing. Customers recognise its own personality and find it to be a fun change from the norm. In addition to its menu, the restaurant serves a variety of drinks.
UAE's Pakistani Cuisine
Many who have eaten at Grill Delight recommend it as the best place to take the family. Their culinary adventures resulted in the approval of the Chicken Paneer Handi and the Garlic Bread Roti. A fervent patron expressed that even one visit is insufficient, as the restaurant's allure entices patrons to come back repeatedly.
The UAE honours its Pakistani community in addition to India. Additionally, Pakistani society in the Emirates has changed over time. A new generation of businesspeople saw this as a chance to get into the food industry and serve the well-known tastes of their community in the United Arab Emirates. As a result, Pakistani restaurants and food hotspots with authentic flavours and traditional recipes began to appear all over the city. These restaurants served a wide variety of food, from well-known street food staples like chaat and kebabs to expertly prepared specialties like biryani and haleem.