Watch: 10,000 rooms in five years is the goal set by Dubai's Rove Hotels.
Nov. 6, 2023
FMCG HORECA BUSINESS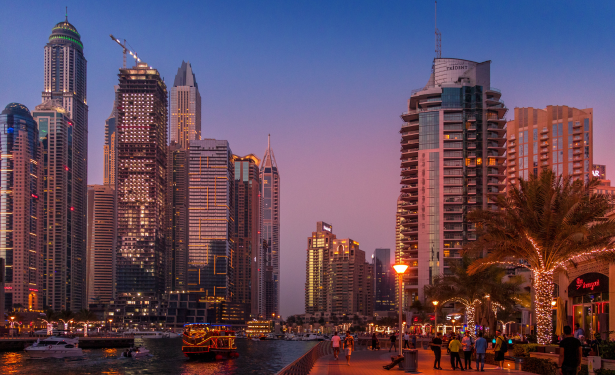 Dubai: The hotel chain Rove in the United Arab Emirates has set some rather lofty goals. Rove, which has operations in some of Dubai's most sought-after areas, including the Downtown and Expo site, plans to add 10,000 rooms to its network over the course of the next five years.
Additionally, double the 1,500+ staff members in addition to the expansion. The COO of the mid-tier hospitality brand believes that these figures are easily attainable.
Paul Bridger, Chief Operating Officer of Rove Hotels, stated, "Going forward, the GCC's focus is primarily on luxury hotels in the pipeline, with less than 5% designated for the mid-scale category where we operate." "We think there's a lot of opportunity for other brands as well as for ours. Dubai and the UAE have a history of welcoming novel ideas and providing space for up-and-coming businesses.
The majority of announcements made in Saudi Arabia have focused on the ultra-luxury and premium markets. Still, more than 85% of visitors to this area choose low-cost lodging. With so many attractions in places like the UAE, they would rather spend a larger portion of their spending on experiences outside the hotel.
2022 was the strongest year yet for Rove Hotels, a joint venture between Emaar Properties and Meraas, according to Bridger. During peak seasons, occupancy levels average 90%. The group also projects double-digit growth annually. The COO stated, "At this time, we have 3,500 rooms available, and we have about 2,000 under development."
Rove is taking into consideration projects in Oman and other GCC countries, however the group is primarily focused on opportunities in the UAE and Saudi Arabia (details will be published soon).
In addition to the major cities, Bridger stated, "We think we can do more hotels in Saudi Arabia, especially in the secondary cities that really couldn't support some of the luxury hotels we've seen being announced." "A Rove would be a great fit in these new secondary cities,"
In the United Arab Emirates, 300 hotel rooms and 177 homes are being developed in Sharjah, while Rove has a hotel scheduled to open in March 2024 on Marjan Island in Ras Al Khaimah.