This fourth quarter in Riyadh, SAUDI ARABIA Will Serve Up a New Global Food and Hospitality Mega-Event
April 17, 2023
FMCG HORECA BUSINESS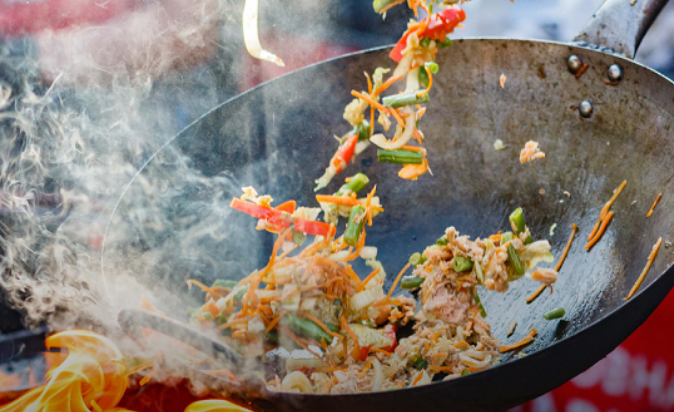 With the later this year debut of InFlavour, a ground-breaking new food sector platform developed by Saudi Arabia's Ministry of Environment, Water & Agriculture (MEWA) and Tahaluf, the organization behind the nation's hugely popular LEAP technology exhibition, Saudi Arabia will accelerate its aspirations to become the undisputed food trade and hospitality capital of the Middle East & North Africa.
InFlavour will act as a gateway for local, regional, and international food manufacturers to reach industry buyers and consumers across the most populous country in the Arabian Gulf as well as footprint growth markets in Africa, Asia, and Europe as Saudi Arabia embraces a multi-trillion dollar national development drive that heavily relies on leveraging its booming tourism and hospitality sectors.
InFlavour will highlight significant Saudi Arabian infrastructure projects poised to elevate the country's strategic potential to transform the way food is grown, transported, and traded across increasingly complex and competitive global supply chains, in keeping with its goal of empowering the Kingdom's place at the top table of the international hospitality industry.
From October 29 to October 31 at the Riyadh Exhibition and Convention Centre, Malham, Saudi Arabia, InFlavour will welcome a Michelin star-studded menu of celebrity chefs and trend-setting culinary innovators in addition to an extensive network of the world's largest food and beverage producers, distributors, and traders displaying products on the show floor.
While the independent market intelligence provider Fortune Business Insights predicts the sector will grow by 11.5 percent annually to be worth US$30.47 billion by 2029, the Saudi Arabian General Authority for Investment (SAGIA) has conservatively predicted that the Kingdom's food service sector will grow by 6% annually over the next five years.
PRIMARY COURSE Along with chefs Yasser Jad, Manal Alalem, and Marco Pierre White
On the MAIN COURSE stage, renowned UK restaurateur Marco Pierre White will be joined by a star-studded lineup of culinary and hospitality professionals. White, the first British chef to receive three Michelin stars, will give a keynote speech to encourage a new generation of restaurant owners and culinary innovators in Saudi Arabia. At the two-day conference, the "Godfather of Modern-Day Cooking" will be joined by TV celebrity chefs Manal Alalem and Yasser Jad as keynote speakers.
being referred to be the "Queen of Arab cuisine and culinary arts" Alalem, the best-selling cookbook author and host of "Manal Al-Alem Kitchen," and Jad, the president of the Saudi Arabian Chef Association (SARCA) and a frequent judge on MBC's Top Chefs, both support female participation in the culinary industry through their respective organizations.
For international food and beverage companies looking to directly connect with local buyers and expand their business in the Kingdom, InFlavour is a must-attend exhibition, according to Michael Champion, CEO of Tahaluf. "InFlavour is the only food services and hospitality event in Saudi Arabia that enjoys top-level government support," he added. "The first InFlavour is anticipated to be one of the biggest events of its kind in the area based on exhibitor and participant demand. Our goal is to create a compelling event that will transform the culinary and hospitality industries not only in the Kingdom but also in the surrounding area and beyond.
HRH Prince Khaled bin Alwaleed bin Talal Al Saud, founder and CEO of KBW Ventures, will join the conference's keynote speakers on the Main Course. He is also working to advance sustainable food systems and promote the development of a strong private sector in the Middle East.
Game-Changing Technologies in Tech, Art, Business, Hospitality, and Food
The SIDE DISH stage at InFlavour brings together technology, artistry, business, hospitality, and food for a futuristic look at where the food service and hospitality sectors are headed. Twelve industry transformers will present their predictions for the future of the sector in Saudi Arabia and beyond.
Sujeet Raju, Varun Inamdar, Nick Cooney, and a host of other culinary pioneers, unconventional chefs, and food entrepreneurs are among the game-changing speakers on the agenda. Raju is a co-founder and creative director of OneRare.io, which is creating the first Food Metaverse to bring the global food and beverage sector to the blockchain. Inamdar is a Michelin-starred freelance chef who, when not serving Middle Eastern royalty or Barack Obama and Nicolas Sarkozy, is a YouTube hit. Author of Veganomics and managing partner at Lever VC, an American venture capital company that finances early-stage entrepreneurs, Cooney also has a background in finance.
The program will also include executives from some of the most recognizable consumer companies in the world, including Sky Kurtz, the founder and CEO of Pure Harvest, Didier Souillat, co-CEO of Time Out Market, and Andrew Murphy, COO of John Lewis & Waitrose.
In addition to being among the catalysts behind sector-wide development, these dynamic people are active in every aspect of the food services and hospitality ecosystem, according to Champion. They "will offer InFlavour attendees priceless insights into the industry's future, the technology that will get us there, and some of the global trends we can expect as the focus turns increasingly towards sustainability, changing consumer patterns, and responsibilities related to climate change."