This Dubai Eatery is Serving Pizza Covered with Gold Leaf for Dhs5,200.
Oct. 19, 2022
FMCG HORECA BUSINESS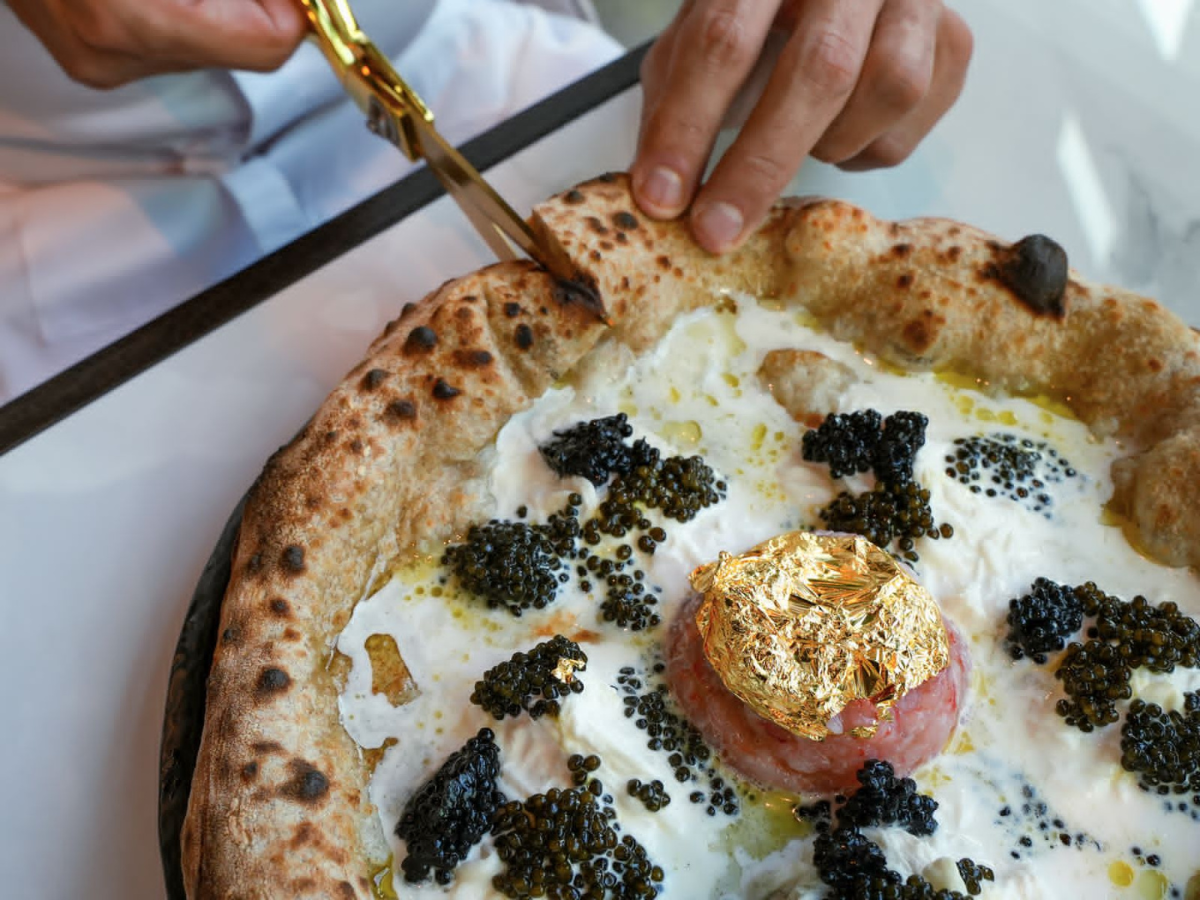 When it comes to fresh doughy creations, we are willing to travel and pay a premium, particularly if they provide something unusual.
After sharing the news of the new Dhs2,900 pizza at Via Toledo, we discovered that it is not the most costly pizza on their menu. In actuality, the most expensive pizza in Dubai (also prepared by chef Francesco Calo) costs a staggering Dhs5,200.
The pizza is a tribute to some of the world's best foods, with three varieties of caviar, red prawn tartare, and golf leaf. According to reports, it is requested by caviar enthusiasts (and splashing their cash).
In addition to expensive ingredients, the restaurant says that the pizza's price reflects the chef's skill and originality. Cook Francesco Calo was crowned the finest pizza chef in the world in 2019, and he oversees an innovative cuisine at Address Beach Resort's Via Toledo.
If you are not willing to spend Dhs5,420 on a pizza, there is no reason for concern. Chef Calo's pizza may be sampled without depleting your bank account.
The maghertia verace costs Dhs95, while the creamy bufalina is Dhs130. The I colori della valtellina is quite expensive at Dhs160, but it includes premium ingredients such as fiordilatte and bresaola.