The Second-Tallest Structure in Dubai will Include a Seven-Star Hotel
July 18, 2023
FMCG HORECA BUSINESS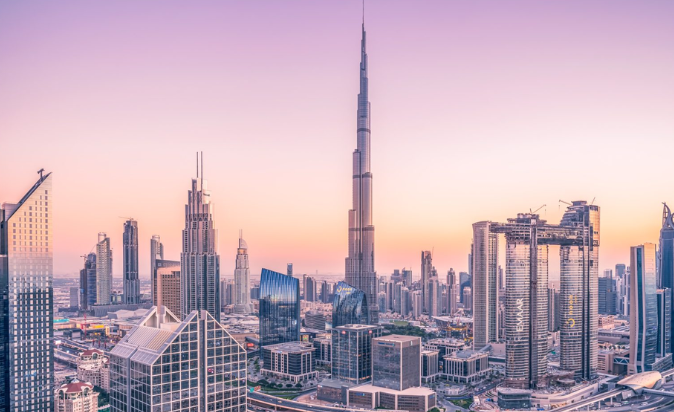 "It's official," declares Azizi Group CEO, whose firm will construct Dubai's second-tallest skyscraper, behind only the Burj Khalifa, which will house a seven-star hotel.
"We are developing what will be the second-tallest structure in the world", Farhad Azizi stated on Twitter, citing a recent conversation his father Mirwais Azizi made with the BBC. The tower will be constructed on Sheikh Zayed Road and will be over 600 meters tall. With this year's groundbreaking, the four-year construction project might be completed by 2027.
When reflecting on the company's modest beginnings in Afghanistan, where my father founded it in 1989 with $500, Azizi added: "This will mark a breakthrough achievement for the Azizi brand, and we couldn't be prouder."
Azizi establishes its own criteria
When it was first revealed, Azizi said the hotel will be given a "seven stars" rating; however, hospitality COO Michael Zager stated in an interview with Hotelier Middle East that the establishment would adhere to "own standards" that are higher than Dubai's requirements.
According to Zager, "We are developing our own criteria for each business group. We have a clean slate; we won't duplicate anybody else and we don't have to inherit anything. This new business' investing division is called Azizi.
We are the builders, designers, managers, and owners, in contrast to other developers that construct and sell their projects before having them outwardly branded. We have complete control over everything, which gives our firm a whole new level.
Building a seven-star hotel
In an interview with Hotelier, Zager discussed the new project's "software," which he claims is its key distinction and will make it Azizi's crown gem. "The strategy is considerably more extensive than people realize. Most hotels wouldn't be able to compute this investment. Why? Because that changes everything," he remarked. "What we are doing is totally unheard of. With this, we are raising the bar. It will be a reflection of Dubai.
It will be known for its services, fantastic utilization of space and materials, and extraordinary integration of software and technology. Compared to previous hotels, the service will be more smooth. The skyscraper is being built for AED3 billion ($816 million), and it will include a premium hotel on the top 22 levels and residential units on the first 100 floors.