The Pasta Awards' First UAE Edition is Presented by the Italian Business Council.
July 4, 2023
FMCG HORECA BUSINESS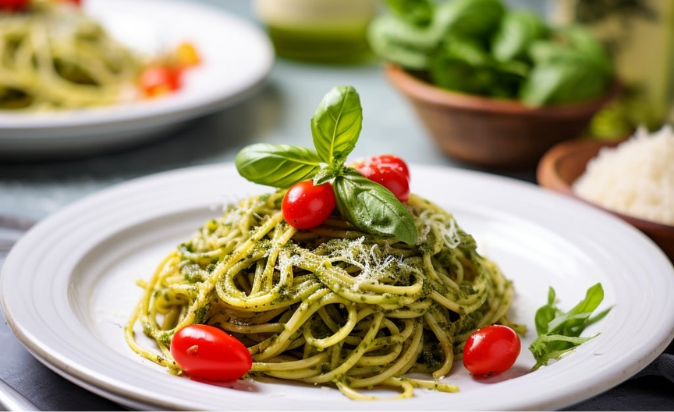 The Pasta Awards were formally unveiled on June 23 by the Italian Business Council, a private organization operating in the United Arab Emirates under the auspices of Dubai Chamber. This innovative culinary competition seeks to identify the best and most well-liked establishments offering pasta in the UAE.
The UAE provides a staggering variety of tastes and influences from across the world and is renowned for its thriving food scene and status as a culinary center. The Pasta Awards set out on an exciting journey to rediscover the excellence of classic Italian cuisine while embracing the cutting-edge methods used by chefs throughout the world in this diverse culinary scene.
"Pasta, the emblem of Italian food, is now present on restaurants throughout the nation. According to Thomas Paoletti, president of the Italian Business Council, "THE PASTA AWARDS celebrates the art of cooking exceptional pasta creations and offers participants and guests an extraordinary culinary experience."
Three distinct parts make up this exceptional event, which was put on with the help of the UAE Restaurant Group and the Emirates Culinary Guild. The general public is encouraged to submit nominations for their top pasta-serving eateries in one of three categories from June 23 to July 31. The Emirates Culinary Guild's expert panel will visit the 21 restaurants with the most nominations from August through September and choose six finalists (two for each category).
On the Awards night, guests will have the exceptional chance to sample all six of the UAE's top pasta dishes at simultaneously, leading up to the big finale on October 24th, 2023.
The three categories are Best Innovative Pasta, Best Traditional Pasta, and Best Vegetarian Pasta. Best Innovative Pasta showcases dishes that push the boundaries of traditional recipes by incorporating distinctive flavors, unusual ingredients, or inventive techniques. Best Traditional Pasta showcases traditional Italian recipes that deftly combine pasta with a variety of flavorful ingredients.
To conclude, Thomas Paoletti says, "I would like to take this opportunity to thank the sponsors of The Pasta Awards, some of the most well-known pasta and pasta ingredients' brands distributors in the UAE: Casinetto, with Pasta Canuti and Caputo Flour, Safco, with Pasta Delverde, Italian Dairy Products, with their variety of fresh mozzarella made in the UAE, Italtouch, with truffle-based gourmet products, and Terre Cevico, which consistently supports the Italian Business Council's initiatives."