The FMCG sector saw 8.6% volume growth in the September quarter, while rural areas gradually recovered: IQVIA
Nov. 7, 2023
FMCG HORECA BUSINESS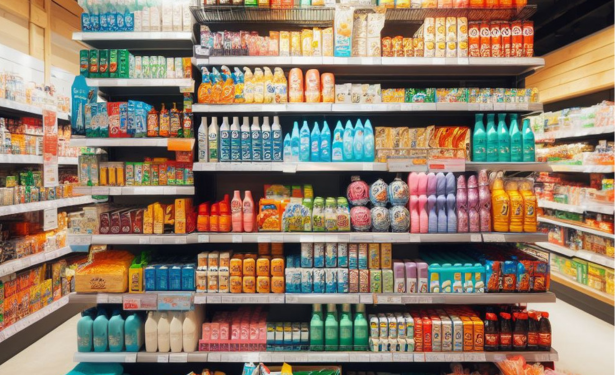 In the September quarter, rural volume growth was 6.4% as rural customers started making purchases outside of food.
According to the most recent estimates published by NIQ India, the FMCG sector had strong consumption patterns throughout all of India in the September quarter, posting a volume rise of 8.6% and a value growth estimated at 9%.Both persistently strong urban consumption trends and a slow but steady rebound in rural consumption supported this volume gain. Additionally contributing to this increase in spending is the fact that rural consumers are starting to spend money on non-food categories outside of necessities.
It also stated that volume growth in the FMCG sector as a whole during the September quarter was 8% higher than it was during the same time previous year. NielsenIQ (NielsenIQ) ascribed this surge to the FMCG sector's strong expansion, which raised consumption nationwide.
Countryside
According to the research and insights organization, rural markets are showing indications of recovery. Rural volume growth in the September quarter was estimated to have increased by 6.4% compared to the same period last year. For the June quarter, volume growth in the rural area was projected to be 4%. Even so, the rates of urban and rural growth remained apart.
City
Urban markets, on the other hand, continued to expand at a steady pace, with volume rising by 10.2% in September compared to the same month last year. The growth in urban volume for the June quarter was 10.2% as well.
"The FMCG industry has seen a further slowdown in price growth from the previous quarter, which has given consumers' purchasing power the much-needed boost. This is especially visible in rural markets, where consumption across all categories has increased." In general, base effects, a recent drop in unemployment rates, and LPG costs, among other variables, have helped to lower inflation in the nation and increase consumer propensity to spend, according to a statement from Satish Pillai, Managing Director of NIQ India.
According to the survey, the tendency for larger packs is still present, but the offtake of "average pack sizes" in urban markets has improved and "smaller-sized packs" are being adopted more frequently in rural areas.
Food and nonfood classifications
The growth rates of non-food and food categories were comparable throughout India. Compared to the same period in the previous year, the food sector's volume growth in Q3 2023 was 8.7% (up from 8.5 per cent in Q2 2023). In Q3 2023, the Non-Food sector saw growth of 8.7% compared to the same period in the previous year, which is a notable improvement from the 5.4% recorded in Q2 2023. The development in rural consumption of non-food items, particularly in the personal care sector, helped to promote this improvement.
In contrast to other APAC markets, where price increases are the primary driver of muted growth, the India story revolves upon increased consumption. Roosevelt D'souza, Lead, Customer Success, NIQ India, stated, "Rural consumption is witnessing a positive trajectory, continuing the gradual trend observed in recent months."
"After five quarters, we see a growth rebound in habit-forming categories including biscuits, tea, noodles, coffee, etc., while impulse food categories continue to show robust growth. Spending on non-essential categories such as personal hygiene and home care products has increased, indicating that rural consumers are starting to go beyond what is considered necessary. One possible explanation for this shift in spending is a reduction in inflationary pressures. D'Souza continued, "This renewed optimism across the nation bodes well for the holiday season."
Traditional and modern trading
An increase in the quantity of units sold in Rural, Traditional Trade (TT), and Modern Trade (MT) is driving consumption. In the September quarter, the contemporary trade channel experienced robust double-digit volume increase of 19.5% overall. In the meantime, the rise in traditional trade volume improved to 7.5%.