The First Fire and Water Fountain of the Middle East
Nov. 3, 2022
FMCG HORECA BUSINESS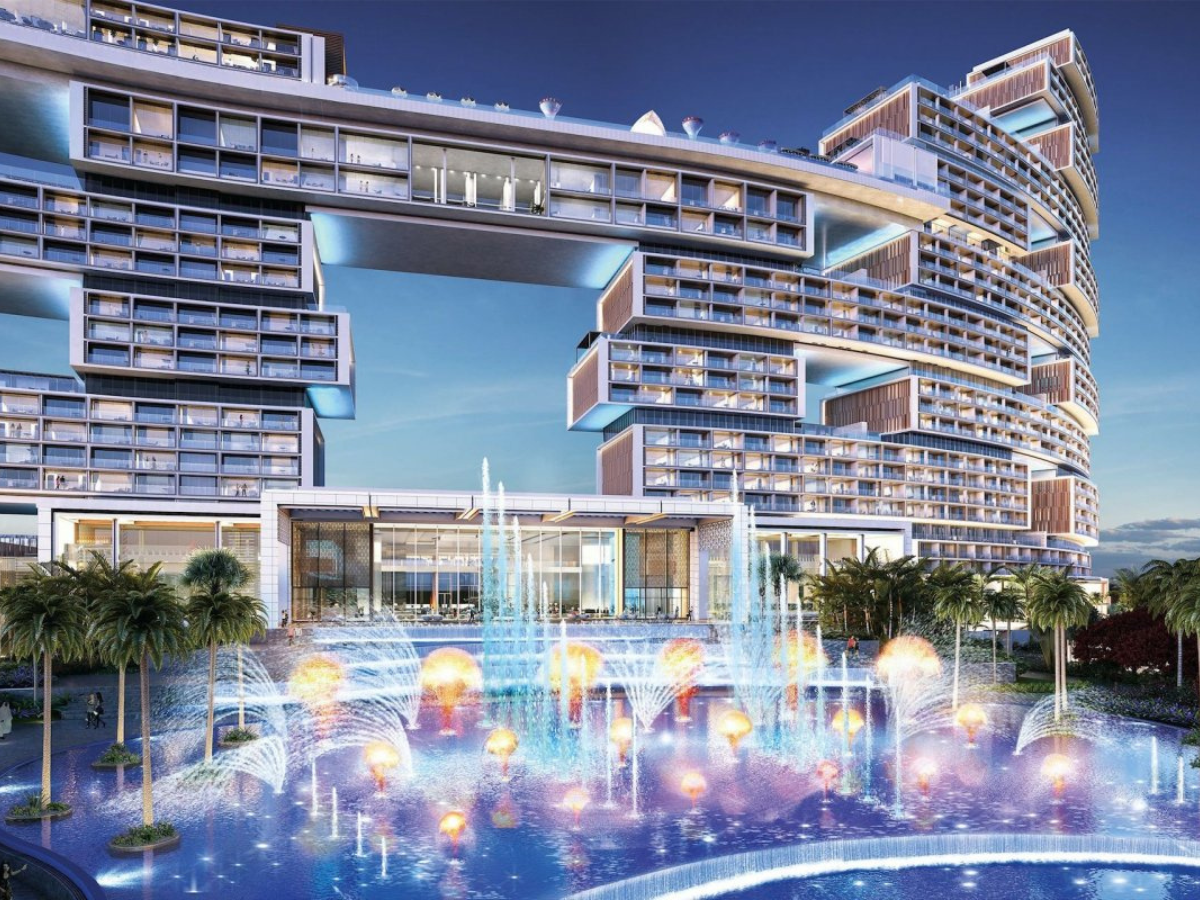 Fountains are quite popular in Dubai. The Dubai Fountain is the world's tallest choreographed fountain system, while the Palm Fountain at The Pointe is the world's biggest fountain by volume. Both of these fountains are located in Dubai, United Arab Emirates. And very soon, the Middle East's first fire and water fountain will be completed, which will add a third spectacular honor to Dubai's fountain trophy cabinet.
The fountain, which is going to be called Skyblaze and will be located inside the grounds of the forthcoming Atlantis, The Royal, is going to be the very first and only permanent fire and water display fountain in the Middle East. Its location is planned to be within the grounds of the new resort. The world's foremost specialist on water features, WET Design, was responsible for designing the fire-breathing exhibit that we anticipate will be presented at Atlantis, the royal's big opening celebration, which is slated to take place in the month of January.
Skyblaze will be the most impressive and expansive fountain at the forthcoming resort, but in addition to that, there will be a variety of other fountains and water works spread out around the property of the hotel. The Atlantis, The Royal is currently accepting online bookings for accommodation reservations beginning on Saturday, March 4, 2023.
You are need to make a reservation for a minimum of two nights in order to make a reservation, and there is a large variety of high-end hotel and suite choices from which to choose. More than one thousand guest rooms will be available at the Atlantis, The Royal resort, and some of these accommodations will even have their very own private swimming pools.
It is anticipated that this resort, which will be 43 stories tall and have 231 luxury apartments, 693 hotel rooms, and 102 suites, would be of the highest quality. In if that wasn't impressive enough, the resort would also have ninety swimming pools, one of which will be an infinity pool located on the 22nd story of the building.