Successful Production of Non-Frozen Food
May 9, 2023
FMCG HORECA BUSINESS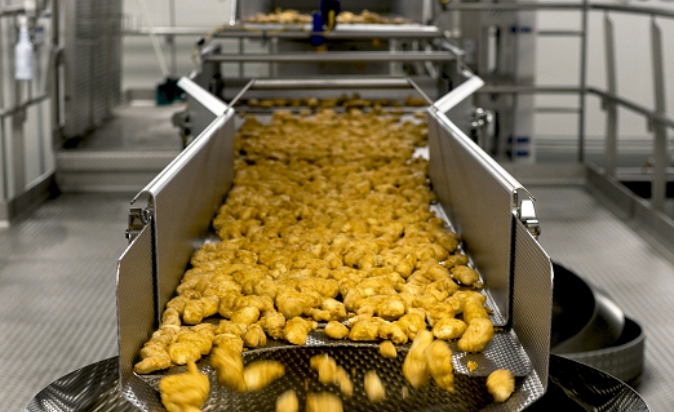 Ready-made meals and frozen foods are practical and simple to prepare for consumers. However, the effective manufacture of them can be a difficult and complicated procedure for processors. A frozen food production line has to function in a highly precise environment to begin with. It is essential to keep the goods frozen throughout the manufacturing process since there are several potential sites for contamination, product degradation, and production halts.
The Middle East frozen food industry is anticipated to develop rapidly in the upcoming years. For your particular frozen food application, selecting the appropriate machinery and procedure is essential to success and profitability. Working with an industry specialist is the quickest and easiest method to obtain access to years of food industry knowledge, as well as market-leading solutions, whether you have a new frozen food project or are interested in optimizing your existing production line.
Avoid getting into trouble
Processing frozen food can be difficult since doing so might cause the food to get contaminated, lose its coverings, or otherwise be harmed. Conveyors that are gentle, strong, and designed for easy cleanliness in a wash down environment provide the best options for moving frozen items.
To keep the manufacturing line moving and avoid product breakage or segregation in the pan, you must prevent your product from "sticking." Condensation is a problem for frozen food processors since frozen foods are prone to it.
During the production process, condensation can accumulate and cause the product to adhere to the pan or even to itself. This is a daily struggle for many processors in this area who work in a very hot temperature and might potentially compromise the quality and safety of their goods.
FastBack for Products Made of Frozen Food
Equipment provider Heat and Control's FastBack G3 line of horizontal motion conveyors is quickly gaining popularity among producers of frozen goods. Many processors in the area, according to the business, are searching for solutions that can deliver consistently high-quality food products, boost output rates, offer high efficiency and extended runtimes, as well as simple sanitation for their frozen food applications.
FastBack is a well-known brand because of its innovative ability to gently carry things by cycling via a slow-forward and fast-back horizontal action, which neither harms the object nor disrupts the coatings. FastBack conveyors also offer the quickest product travel speeds in the market while maximizing product distribution efficiency, making them perfect for applications involving frozen food.
FastBack conveyors have a solid reputation for being energy-efficient, silent, adaptable, and having a 5-year drive train guarantee while successfully conveying difficult-to-handle items. 260E-G3 or 90E drive bases are options for processors of frozen foods, depending on their application and necessary pan size/type.
A water-proof drive base design, which sets a higher standard for hygienic conveying for the frozen food manufacturing environment, is a fundamental feature of the G3 series for frozen food applications. The fan-cooled motor package is external to the drive on the stainless-steel drives, which are totally encased to guard against dust and water spray.
Both variants are designed for high-volume production in washdown settings with basic sanitation, are totally sealed, and have IP65-rated enclosures. FastBack conveyors are perfect for various difficult goods, such as salads, snacks, fresh poultry, cookies, candy, and more, in addition to frozen food items. Meat, poultry, meat substitutes, French fries, potato chips, snack foods, bakery goods, confections, cereal, and pet food are further applications.