SOMIC ReadyPack is the Ideal Introduction to Carton Packing.
Nov. 17, 2022
FMCG HORECA BUSINESS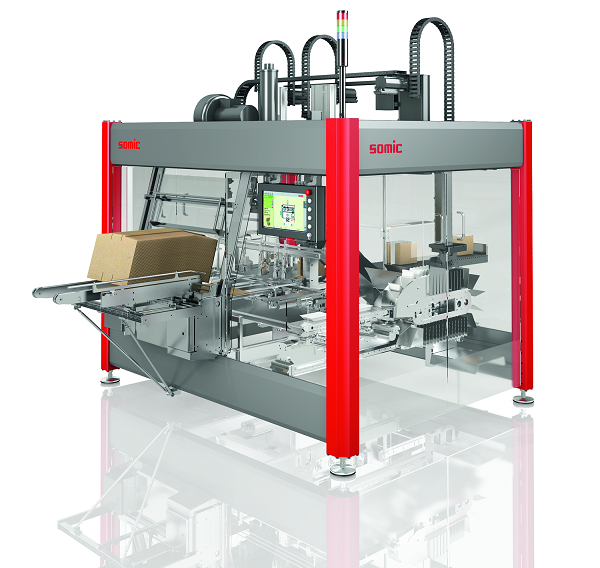 SOMIC, a family-owned firm, has become one of the leading producers of end-of-line packaging equipment due to its advanced technology, excellent adaptability, and line knowledge.
From concept to internationally active enterprise
In 1974, the family-owned business SOMIC Verpackungsmaschinen GmbH & Co. KG was established. The revolutionary approach to food sector automation continues to contribute to SOMIC's outstanding success today. At the company's headquarters in Amerang, carton packaging machines of the highest technological level are manufactured with passion and utmost accuracy for the global market (Germany).
The firm has a manufacturing plant in Haag (Germany) and a subsidiary in Eagan in addition to its headquarters (USA). Customers include multinational enterprises and mid-sized businesses, largely from the food industry, but also from the pet food and non-food industries. Despite its global reach, the successful machine maker has remained a family-run firm at heart.
The wide product range provides customized solution alternatives based on client needs. SOMIC's end-of-line packing machines are distinguished by their durability, performance, and adaptability.
The SOMIC ReadyPack - excellent investment return
The packaging machine maker demonstrated the SOMIC ReadyPack for common packaging jobs at Gulfood Manufacturing 2022 in Dubai. SOMIC has developed an incredibly small packaging machine type that is preset as a tray or wraparound packer for single-carton packing and can be supplied in the quickest timeframe feasible. Reason: The design and basic construction of the machine have already been completed; only the format-specific components need to be created and built. Upon request, the tray packer version of the SOMIC ReadyPack may be modified to a wraparound packer. This basic machine also caters to businesses who are increasingly interested in automating their packaging processes. With machine dimensions of approximately 3 x 3 meters, the SOMIC ReadyPack features full functionality and proven SOMIC quality in terms of control, operation, format conversion, technical availability, and security. The SOMIC ReadyPack was designed for situations where a good return-on-investment is attainable in conjunction with attractive packing performance.