Restaurant Review: José by Pizarro Abu Dhabi
Nov. 4, 2023
FMCG HORECA BUSINESS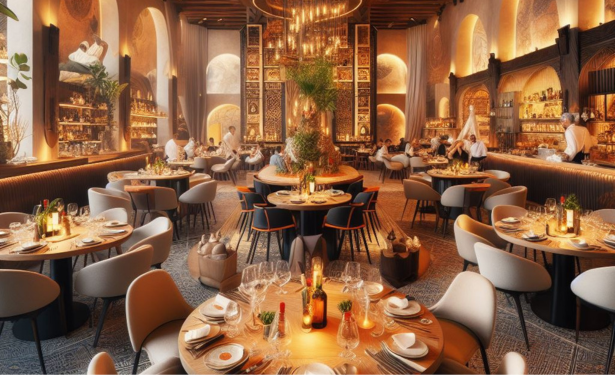 The dining scene in Abu Dhabi, which is known all over the world, offers an unbelievable variety of locations to dine, relax, and celebrate. As a result, we are spoiled for choice.
However, despite the availability of award-winning recipes, breathtaking beachfront terraces, and beautiful décor, Abu Dhabi, the capital of the United Arab Emirates, has been sorely lacking a fun, casual, and truly authentic Spanish tapas bar for a long time.
It is a blessing that José by Pizarro Abu Dhabi has arrived to plug the croqueta-sized hole in the city's dining scene.
In the United Kingdom, the renowned Spanish chef José Pizarro is known as the "Godfather of Spanish cooking." He already has numerous successful restaurants in London as well as a guest home on the Andalusian Coast that is often described as having an exquisite setting.
The opening of the new section of the Etihad Towers at the Conrad Abu Dhabi in March was the first time that he had been into the Middle East. It is a distinguished location that exudes an atmosphere that is both pleasantly laid-back and inviting, and it is a tiny restaurant with only 40 seats that was inspired by the bustling up-market tapas bars of Seville.
In the lively restaurant's front section, there is a collection of standing tables for patrons who prefer to socialize and interact as they dine. In the restaurant's back section, however, there are spacious booths, comfy tables, and a sleek bar that is well supplied.
José, who is originally from the stunning ancient city of Cáceres in Western Spain, has managed to capture all of the vibrant colors, flavors, and traditions of his birthplace in the tantalizing traditional and modern tapas he creates.
As we have our first pick of pica-pica (also known as a nibble), we are serenaded by live music performed by a guitarist, and the room is adorned with black and white photographs of the Pizarro family. The classic Spanish tortilla is given a luxurious upgrade by the addition of a dollop of smooth caviar; meanwhile, the fiery prawn fritters, chicken croquettes, and spinach and Manchego croquettes are just outstanding.
In the area labeled "tapas" (small plates), you'll find recipes that are more straightforward and timelessly elegant. We devour the spicy beef meatballs in a matter of seconds, and the tuna and potato salad is amazingly creamy and delectable because it was prepared using fish that is of an exceptionally high quality and gorgeous freshness.
The main courses are presented in generous portions designed to be shared. The show-stopping prawns and creamy rice is an obvious standout, while the free-range chicken paella and suckling lamb leg provide extra tantalizing options to choose from. The show-stopping prawns and creamy rice features large deep-sea carabinero prawns, which are one of the most sought-after crustaceans in all of Spain. A rich and delectable pot of thick dark chocolate pudding is another must-have, so be sure to save room in your stomach for it. The original recipe belonged to José's grandmother, and it was finished with a sprinkling of sea salt, a playful drizzle of extra virgin olive oil, and a slice of crispy sourdough. This dish strikes the ideal balance between sweet and savory flavors.
At the moment, José divides his time between all of his locations, but you can frequently find him on the restaurant floor, where he warmly greets each customer and ensures that everyone is made to feel at ease and at ease in their surroundings.
A night out with friends or a memorable date at José by Pizarro is sure to be one to remember since the restaurant offers a fine-dining experience that is unlike anything else in Abu Dhabi. It is laid-back yet lively, and it is packed with culturally significant elements.
We are going to spend a long time daydreaming about its delectable nibbles and the sweet Spanish grapes.