Ralph's Kitchen Introduces a F&B Incubator and Virtual Brand Portfolio
Nov. 18, 2022
FMCG HORECA BUSINESS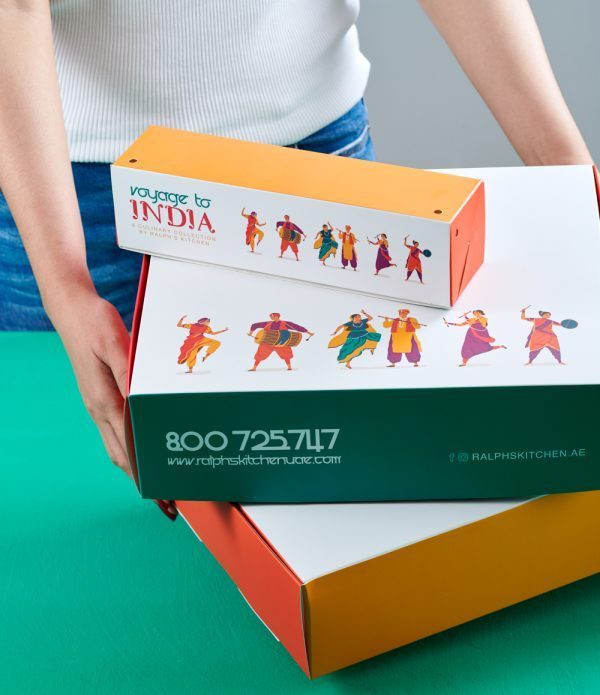 November 2022: Maristo Hospitality, a rapidly expanding hospitality company with the Popeyes QSR franchise and the premium casual dining restaurant Sisi's Eatery, introduces Ralph's Kitchen, reinventing the notion of dark kitchens. Ralph's Kitchen is home to a number of virtual businesses, but it also serves as an incubator that encourages culinary entrepreneurs to test and develop their ideas.
Ralph's Kitchen's 10,000-square-foot, ISO 22050-certified, state-of-the-art facilities in Al Quoz are versatile and have the potential to serve over 30 virtual brands. A separate sanitization room, a bakery, and a beverage and innovation area are included in the space's extensive amenities. In addition, there is a test kitchen for food and beverages as well as a storage area for sourcing ingredients.
It is the central kitchen for the Art of Spice, Coco Kitchen, and Chindia brands.
Ralph's Kitchen also offers its facilities to incubate and nurture the growth of other up-and-coming independent eating ideas, and provides external foodpreneurs with the necessary resources and training to help bring their virtual brands to life. Serial F&B companies who seek to join the culinary business may also hire kitchens and equipment to speed the development of their ideas.
Chief Executive Officer of Maristo Hospitality, Gaurav Arora, said, "Ralph's Kitchen is a creative center for the community working in the F&B business, allowing them a location to test out their menus and dishes with access to a team of specialists and an original setting to inspire their innovations. Ralph's Kitchen is redefining how food businesses may access the elite culinary world."
Ralph's Kitchen is developing F&B ideas with the "Voyages" theme that take customers on a culinary cultural tour. The first is Voyage to India, a selection of Indian delicacies, followed by Art of Spice, a premium virtual brand specializing in North Indian food rich in spices and tastes, and Coco Kitchen, which serves South Indian cuisine. The menu at Chindia is a spicy mix of Chinese cuisine with Indian recipes, spices, tastes, ingredients, and cooking techniques.
"We've also introduced a number of our own virtual brands, which are quickly becoming delivery favorites. In the last ten years, the concept of convenience while yet having access to quality cuisine has been at the forefront of consumer eating desires. During the epidemic, the requirement for high-quality food provided via dark kitchens became an everyday need. With Ralph's Kitchen, we provide a center for tastes using top products prepared in epicurean ways depending on taste preferences, budgets, and the convenience of delivery."
In addition, Ralph's Kitchen is the location for Breeze, a beverage brand, as well as the soon-to-launch Bali Bowl and Shakes & More, as well as new concepts slated for 2023.