Norwegian Seafood Consumption Increases in the Middle East
July 26, 2023
FMCG HORECA BUSINESS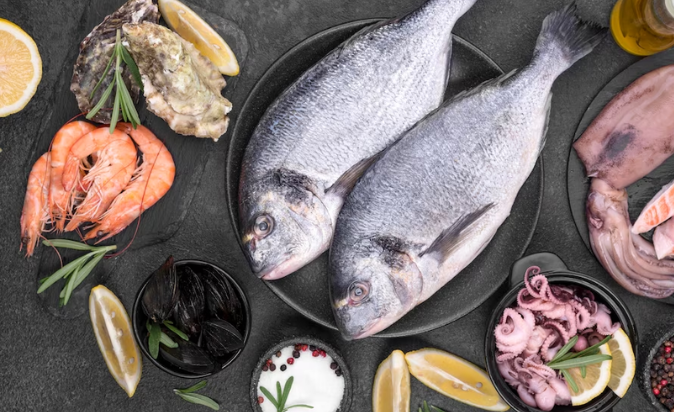 The Norwegian Seafood Council (NSC), a vital partner to Norway's fisheries and aquaculture industry, has played a pivotal role in driving the popularity of the country's iconic pink fish in the Middle East. The NSC can now capitalize on the rising interest in wellness and sustainability, leveraging its access to Norwegian salmon to meet the growing demand in the region. In late 2022, the NSC celebrated 25 successful years as a Norwegian seafood supplier to the UAE, firmly establishing Norway as a leading source of high-quality seafood in the Middle East. The NSC's trade presence, dating back to 1998 and marked by a 200-tonne salmon shipment, has resulted in over 40 million meals delivered to the UAE and almost three times as many to surrounding countries in the region. As the global market leader and the largest provider of fresh salmon, the NSC is in an ideal position to cater to the long-term trend of increasing Norwegian seafood consumption across the Middle East. Norway's pioneering approach to salmon farming and its extensive history of craftsmanship in seafood production further reinforce its credibility and maintain its position at the forefront of regional and international seafood sourcing and supply.
The Middle East's ongoing shift towards healthy living, coupled with strict governmental regulations for food safety and natural resource management to ensure sustainability, has significantly influenced the growing regional demand for lean seafood options. This presents a unique opportunity for Norwegian salmon and cod to become part of local consumption habits, with these fresh fish promoting a balanced, healthy, and flavorful diet.
The premium quality of Norwegian seafood also aligns with the Middle East's appreciation for high-quality food, offering exceptional nutritional value and expanding culinary choices in the region's thriving gastronomic market.
In 2021, the NSC released a report highlighting several prevailing consumer trends in the Middle East, including increased online seafood purchases, a preference for convenient, affordable, and time-saving shopping, and a demand for transparency in food production practices.
Ingelill Jacobsen, Project Manager Emerging Markets, stated: "As Norwegian seafood consumption continues to rise across the Middle East, the NSC remains committed to enhancing its trade presence and delivering premium, quality products to meet the region's growing demand. Numerous specialized Norwegian seafood companies seek to promote their products in the UAE and surrounding countries, and we are proud to support them by strengthening partnerships with local institutions and restaurants. We also continue to prioritize convenience and transparency in our seafood production and consumption, in line with the ongoing trends identified in a 2021 study.
"The Middle East remains one of the most significant growth markets for Norwegian seafood, and the NSC has maintained a positive, energetic relationship with regional partners. We look forward to building on our success and increasing our delivery of sustainable Norwegian seafood," she added.