New commercial sugar reduction plant launched by Better Juice
Nov. 24, 2022
FMCG HORECA BUSINESS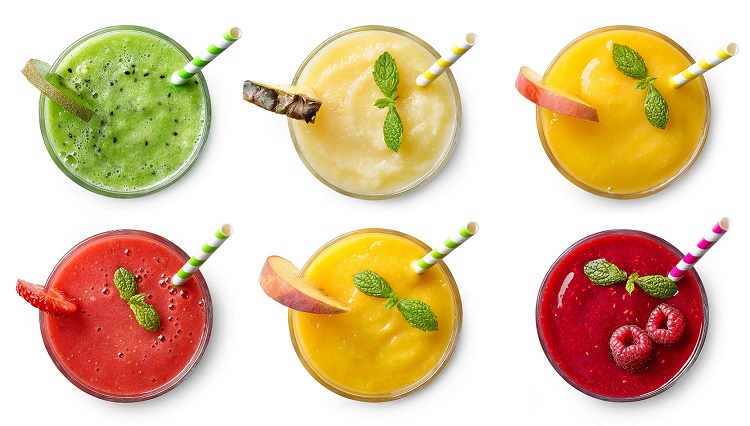 Reduced-sugar foodtech startup Better-Juice, Ltd. inaugurates its first manufacturing facility with full capacity, paving the way for full commercial production of its unique sugar-reducing immobilized enzymes. The new facility will allow the firm to satisfy existing orders from juice producers throughout the world as well as meet expected additional demand.
The Israeli startup's ground-breaking technology generates unique beads made of non-GMO microbes that convert fruit sugars like sucrose, glucose, and fructose into prebiotics and other non-digestible fibers that are healthier for you.
The new facility, situated in the Nes Ziona scientific park south of Tel Aviv, is packed with commercial-grade technology, such as an industrial fermenter and industrial immobilization processor. Growing and extracting the beaded bacteria required to produce Better Juice's immobilized sugar-reducing enzymes requires specific equipment. In addition to pilot laboratories and the new business headquarters, the location has both.
The new facility has the potential to reduce the sugar content of 250 million liters of juice annually. Better Juice has engaged into agreements with a number of juice manufacturers to lower the sugar content in apple, orange, and pineapple juices, among others.
The technique of Better Juice may lower the simple sugar content of fruit juices and fruit-based sauces by up to 80% without degrading naturally existing components such as vitamins, minerals, and antioxidants. It does not dilute the product, preserving the body and taste of the juice while subtly lowering its sweetness. Better Juice's revolutionary technology reduces the naturally occurring simple sugar loads in a variety of goods, including juices, jams, yoghurts, ice creams, sorbets, and more, to the levels desired by food and beverage makers.
Co-Founder and Co-CEO Gali Yarom enthuses, "This step represents a huge advancement in our commercialization efforts." "We anticipate that the new facility will meet our production requirements for the next four years. As demand and interest in our technologies continue to grow in the worldwide fruit juice market, we will also extend our manufacturing capacities outside of Israel. Wired magazine has ranked Better Juice among the ten most promising Israeli startups.
The infrastructure and operations of Better Juice are also well aligned with ESG (environmental, social, and corporate governance) principles. After being utilized in the manufacturing process, the biodegradable polymer beads are redirected to animal feed to reduce waste. The bioreactors, which have a 20-year lifetime, may be remotely managed, therefore minimizing the company's requirement for travel and its carbon impact. To activate the bioreactors, just a tiny quantity of energy is needed. On a social level, the firm employs fifty percent women and helps makers of fruit-based goods comply with the different "sugar tax" requirements in the areas in which they operate.
Better Juice's Chief Engineer, Henry Elkoby, explains, "We had to design and build specialized systems from scratch to support our unique production processes while taking environmental considerations into account and adhering to the strictest requirements for waste treatment, water recycling, and energy efficiency."
Eran Blachinsky, co-founder and co-CEO of Better Juice, states that the company was formed with the intention of supporting the worldwide well-being of all people. "The fact that even freshly squeezed fruit juice may contain large levels of simple sugar was the impetus for the development of the Better Juice technology," explains Blachinsky. "It has been an unbelievable adventure to see our vision become a reality and enter the worldwide market so that more people may experience the full taste and health advantages of fruit juices."
Better Juice was created in 2018 as one of The Kitchen FoodTech Hub's first supported startups. "Better Juice gives juice makers and consumers new hope by reversing the notion of natural fruit juices as excessively sweet goods and transforming them into healthier drinks," says Amir Zaidman, Chief Business Officer of The Kitchen Hub and Better Juice board member. "The firm produces a genuinely superior juice by lowering the sugar content while preserving the natural profile of vitamins, minerals, and fibre."