Malak Al Tawouk and KASO: A Strategic Partnership for Innovation and Sustainability
June 10, 2023
FMCG HORECA BUSINESS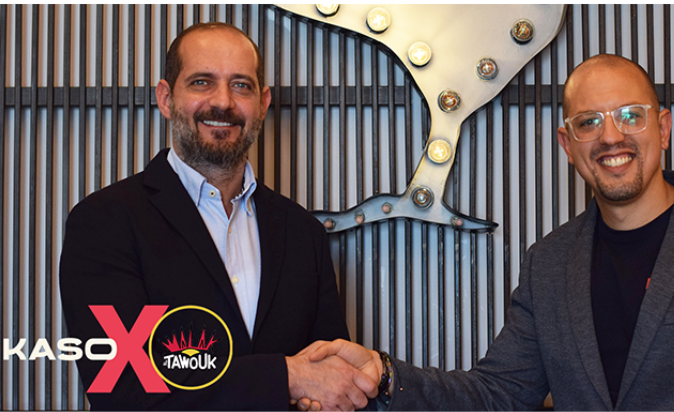 All of Malak Al Tawouk's branches in the UAE have been integrated into the KASO platform, which is the top B2B platform reshaping the procurement process between restaurants and food suppliers around the Middle East.
‍Malak Al Tawouk and KASO's strong cooperation demonstrates their common dedication to innovation, sustainability, and giving consumers more for their money. The latest collaboration with KASO is a step towards even greater sustainability and operational efficiency. Malak Al Tawouk has continually shown a devotion to innovation in its menu offerings and processes. Additionally, KASO helps Malak Al Tawouk in his quest for menu items that are novel by creating connections with fresh vendors and one-of-a-kind products.
‍Malak Al Tawouk can fully digitalize its procurement process and keep a consistent supply of high-quality ingredients thanks to the KASO platform, guaranteeing that its consumers will continue to get great value in terms of both flavor and quantity. Malak also intends to use KASO's cutting-edge analytics to prevent overordering food supply and so significantly reduce food waste. Malak Al Tawouk may eliminate paper-based orders thanks to KASO's digital platform, further demonstrating the restaurant's dedication to environmentally friendly practices.
Ehab Sadek, VP of Commercials at KASO, declares: "We are thrilled to welcome aboard Malak Al Tawouk, a loved brand that is known for its dedication to innovation and value. Their commitment to leveraging technology to streamline operations and save waste is a wonderful fit with our goal of improving the F&B industry by bringing transparency, efficiency, and sustainability to it.
Mahmoud Harb, Managing Director of Malak Al Tawouk, asserts that "our partnership with KASO is an essential part of our journey towards enhanced sustainability and innovation." It not only simplifies our processes but also gives us more power to better serve our clients and the environment.
‍Malak Al Tawouk is a well-liked fast-food business with locations all across the Middle East, Europe, and Africa. It is a popular fast-food brand known for its unique recipes and fascinating menu options. The eatery is well known for its dedication to sustainability, which includes utilizing eco-friendly materials for its takeaway bags and boxes and adopting portion sizes that minimize food waste.
‍Leading the industry in restaurant supply management, KASO connects suppliers and restaurants seamlessly, serving over 6500 F&B partners in the UAE and KSA. Through a user-friendly smartphone and online app, KASO streamlines the ordering process, minimizing waste and delivery mistakes.
‍