Leading FMCG company Nestle India plans to introduce plant-based protein products.
Nov. 13, 2023
FMCG HORECA BUSINESS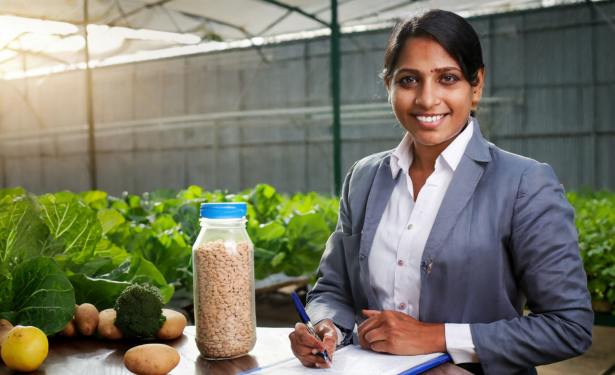 Major player in fast-moving consumer goods (FMCG), Nestle India, plans to introduce plant-based protein products in the nation.
On the fringes of the Birla Institute of Management Technology's third annual Pritam Singh Memorial Conference, Suresh Narayanan, chairman and managing director of Nestle India, informed Business Standard that the company will be introducing these products in the upcoming quarters.
Refusing to provide further information, he stated, "I am not looking to launch whole chicken or fish, but products more relevant to the Indian market."
The Swiss company sells Sensational VUNA, a plant-based substitute for tuna fish, vrimp, a plant-based prawn made from seaweed, and other plant-based alternatives to chicken shreds and eggs in markets across the world, including the United States, Latin America, China, South East Asia, and Europe.
Along with a slew of start-ups like Blue Tribe, backed by Virat Kohli, and Imagine Meats, the company will be fighting for a piece of the Indian FMCG market alongside other major players like ITC Foods and Tata Consumer Products.
Earlier in the event, at a press conference with the theme "Reimagining the future of business: The challenges of leadership, digitalization, and sustainability," Narayanan also highlighted the company's commitment to sustainability.
"We want to use the stubble from rice fields to power our Moga factory's steam generator beginning in the first quarter of next year. This will hopefully improve Delhi's air quality by reducing stubble burning in the Moga district by 4-5 percent, the man stated.
He continued, "We will be furnace oil and coal free by next year and in a reasonable amount of time."
He went on to say that the company that makes Nescafe coffee and Munch chocolate has been plastic-neutral for almost three years, recycling nearly 20,000 tonnes of plastic used in packaging.
Following the release of the third-quarter results last month, Narayanan informed investors that the company had increased its sustainability investments by a factor of six.
Additionally, he said, it has cut its wastewater production by 38% and its water usage by 51%.