IHG signs the InterContinental Al Khobar, which is scheduled to open in 2024.
Nov. 2, 2022
FMCG HORECA BUSINESS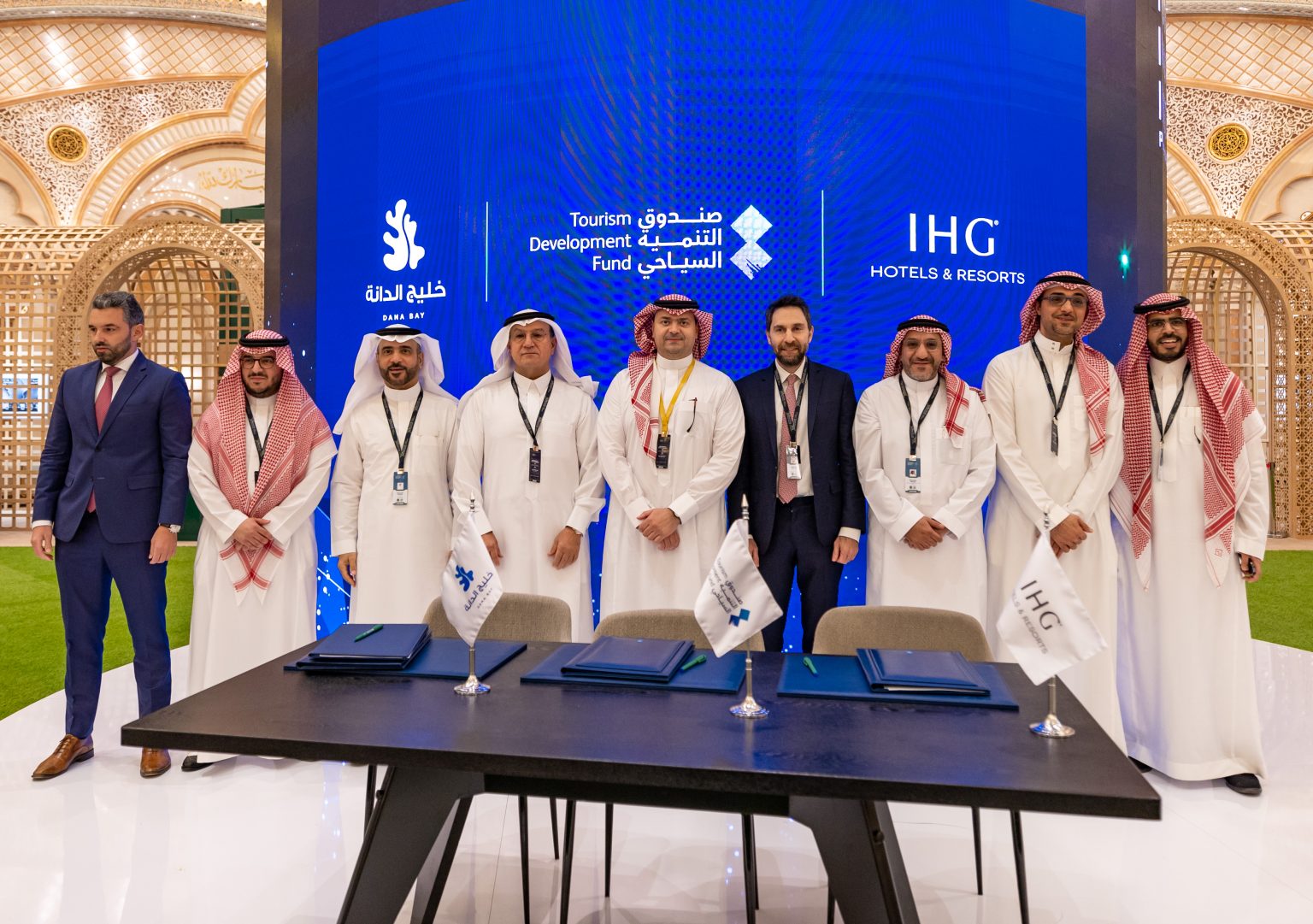 IHG Hotels and Resorts is on an acquisition tear. This week, the leading hotel operator in the United Kingdom secured a contract to open the InterContinental Al Khobar Dana Bay by the end of 2024. It is the second InterContinental hotel to be signed in Saudi Arabia in the last two weeks, after the InterContinental Riyadh North.
The five-star hotel will have 133 hotel rooms, 90 condominiums, and 36 villas. Four restaurants, an indoor and outdoor pool, a fitness club, and a spa will be available.
InterContinental Al Khobar Dana Bay will be located approximately 30 kilometers from the city center and 45 kilometers from King Fahed International Airport, making it the ideal location for those who seek to visit Al Khobar's cultural attractions. Water sports, a diving center, equestrian activities, an aqua park, and a F&B strip are included in the surrounding development of Dana Bay, which encompasses 2.8 million square meters and 14 kilometers of beach frontage, and overlooks the waters of Half Moon Bay.
The significance of the InterContinental Al Khobar
IHG's managing director for India, the Middle East, and Africa, Haitham Mattar, said, "We are thrilled to join with Dana Bay Tourism Company to launch the InterContinental Al Khobar Dana Bay in Al Khobar City." The idea and quality of the master plan make this not just an interesting addition to the Eastern Province, but also to the Kingdom of Saudi Arabia. IHG has been a pioneer in introducing luxury travel to new places for decades and will now bring that attraction to Al Khobar.
"We feel that InterContinental Al Khobar Dana Bay will give visitors a completely unique travel experience in a city so rich in culture and history. In accordance with market trends, we anticipate that rising tourism locations such as Al Khobar will grow more popular with tourists seeking fresh and distinctive experiences. We are also thrilled to extend our hotels in Saudi Arabia in accordance with Vision 2030, the country's Tourism Development Strategy. With 37 hotels operating under five of our major brands in Saudi Arabia, we look forward to welcome guests to our newest addition in the coming years."
Abdulmohsin Al Rashed, chairman of Dana Bay Development, commented on the agreement as follows: "We are thrilled to work with IHG Hotels & Resorts, one of the world's premier hotel businesses, to bring the InterContinental brand to Dana Bay. The resort is part of a three-phase development plan, the first of which included the completion of a waterpark in 2020. Dana Bay is the biggest and most popular waterfront development in Eastern Province. I am certain that our relationship will be a resounding success as we respond to the demands of contemporary business and leisure travelers visiting Al Khobar."