How Cloud Kitchens in the UAE Address Challenges with Consistency and Quality
May 16, 2023
FMCG HORECA BUSINESS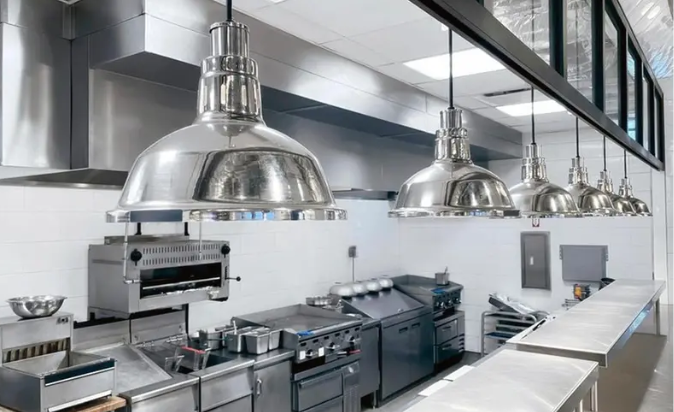 Cloud kitchens have provided operational continuity and guaranteed revenue flow, giving eateries a lifeline throughout the epidemic. However, the rapid expansion brought on by new eating and ordering habits has also given rise to problems with consistency and quality in light of changing commercial circumstances.
"Cloud kitchens had a 100-fold increase in business during the COVID-19 lockdowns. Deliveries helped us survive the epidemic, according to Spero Panagakis, co-founder of the retail brand Soule Soups and the eateries BB Social Dining and Philotimos Meze & Grill, all of which are located in the United Arab Emirates.
The company, like many others across the globe, had to stop serving dine-in clients, so it expanded its delivery service and partnered with a cloud kitchen to aid with food preparation.
Commercial kitchens that produce cuisine with an emphasis on delivery or takeaway are called cloud kitchens. Normally, they don't have any dine-in customers. According to Panagakis, the cloud kitchen he uses, which has first-rate conditions and amenities, is in line with the best-practice business concepts used by his restaurant brands. 10% of the business at his restaurants comes from deliveries.
However, quality problems forced them to switch partners a few times before the business arrived. Panagakis points out that despite rigorous agreements about operating standards, one well-known supplier didn't even seem to be taking appropriate steps to cope with the country's oppressive summers.
"Food was being prepared in an environment where conditions weren't up to our production standards," he claims, adding that this happened four months into the contract, in the height of the summer. "We thus decided to immediately terminate the lease in order to avoid any potential damage to our clients' health or safety. Being able to maintain a cash-flow situation while possibly endangering clients is not what we stand for as a company. (Panagakis withheld the identities of the cloud kitchens due to privacy concerns.)
A $100 Trillion Opportunity
According to market analyst Euromonitor International, by 2030, cloud kitchens might provide a $1 trillion worldwide opportunity.
According to Monique Naval, senior research analyst at Euromonitor, cloud kitchens' delivery and takeout operations combined to total an expected AED 11.6 billion in 2022, along with eat-in, drive-thru, and other limited-service restaurants. In 2023, the amounts are anticipated to reach AED 12.1 billion.
"Due to the pandemic, restaurant takeout and delivery revenues increased in 2020 and 2021. In 2022, there were more options for eating in and more occasions for gathering with friends and family for a meal. The shift in customer behavior was detrimental to cloud kitchens, according to Naval. She uses the cloud kitchen unicorn Kitopi as an example, which allegedly slashed 93 employees, or 10% of its head office workers (or around 1.86% of its worldwide workforce), when the dynamics of the foodservice industry stabilized.
In the UAE, home delivery sales made up 36% of all limited-service restaurants in 2020 before falling to 32% in 2021. In the UAE, food firms are subject to stringent operational rules.
Efficiency as the Minimum
"Cloud kitchens by nature need to be extremely efficient to be profitable," said Sanjay Vazirani, CEO of the Indian-born F&B business Foodlink Global, which just introduced its Art of Dum delivery brand to the UAE with the promise of a luxurious experience at home for clients.
Along with the typical health and safety concerns, he identified other difficulties cloud kitchens encounter. Small, well-trained, independent teams must be able to function in constrained, often shared settings.
Climate, logistics, and consistency (due to various preparation teams and erratic ingredient supply) provide particular issues in the UAE. According to Vazirani, "these issues call for a very complete support and monitoring system to assure the customer gets meals of restaurant standard every time.
He emphasizes effective space design, packaging that is functional and sustainable, and educated employees who can handle peak demand or run numerous stations during slower hours. Every Foodlink kitchen follows a standardized process, and equipment is routinely maintained and enhanced.
Integrated point-of-sale systems, inventory management to reduce waste, and data analytics to identify business trends and patterns are all examples of how technology is crucial. Good cuisine is unquestionably vital, but being computer aware is essential for success, he said.
Popeyes Louisiana Kitchen, Sisi's Eatery, and Ralph's Kitchen, an incubator for cloud kitchens, are all operated by UAE-based Maristo Hospitality. The organization actively attempts to maintain great culinary standards at all of its locations, according to CEO Gaurav Arora.
The firm has an A rating from Dubai Municipality and Food Watch, uniform quality control standards across all of its facilities, and the ISO 22000 international food safety management accreditation, according to Arora.
Arora said that third-party distribution routes provide his largest difficulties. Despite the fact that our packing is reliable and designed to survive a range of delivery-related problems, there are certain outside difficulties that are beyond our control.
With his delivery partners, who he refers to as some of "the most prominent" in the industry, handling logistics necessitates regular discussions about feedback and efficiency. We have confidence in the outside delivery resources, and thanks to their cooperation and dedication, we seldom have quality problems, the man stated.
His team's primary priority when an order is late or damaged is to work directly with the client to resolve the issue. Refunds and replacements are among the actions, along with talking to the delivery partner about the problem.