Free From Food Expo: Middle East Success Recipe 19–20 September 2023
Oct. 17, 2022
FMCG HORECA BUSINESS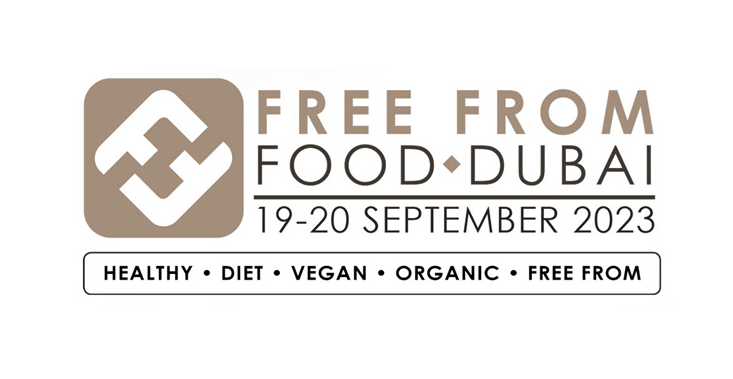 Free From Food Expo, Europe's largest innovation platform for the free-from, organic, vegan, functional, and healthy ingredient food sectors, delivers its formula for success to the Middle East for the first time ever at their inaugural event in Dubai.
In a post-covid age in which consumer interest in health and wellbeing has expanded, it is evident that the Free From & Healthy Food Markets, especially in the Middle East, are seeing a rise in demand. Middle Eastern customers are yearning for more Free From & Healthy Products due to the rising interest in healthy lifestyles, the trend toward healthy eating, the increased prevalence of food intolerances such as celiac disease, gluten and lactose intolerance, and the growth in disposable money. The GCC gluten free food products market is projected to grow at a CAGR of 9% during 2021-2025, and sugar 1 free, vegan/plant-based food, protein rich foods, and non- alcoholic drinks are all anticipated to perform well.
As evidenced by the increased number of gyms, fitness centers, and interest in "Better for you food," the GCC is ripe with opportunity for International Free From Food and Functional Ingredient businesses. Free From Food Dubai will bring together renowned worldwide food producers, distributors, and local key decision makers from the retail, food services, catering, wholesale, and all other 'Free From' & Healthy Ingredient distribution channels. This two-day, 100% B2B event will comprise a physical exhibition of innovative enterprises and products, a comprehensive curated matching program with assured high numbers of meetings for participants, and a conference program with keynote addresses by worldwide industry experts. Presentations on the categories free-from, vegan/plant-based, natural/organic, functional/healthy ingredients, and product characteristics will offer professionals with essential industry insights and information.
With Global Management Dubai's effective matching services, attendees and exhibitors will be able to maximize their time at Gulf Food. Global Management Dubai is a meeting expert and experienced organizer for the Saudi Export Development Authority and Saudi Pavilion. Participants of the Amsterdam 2021 and Barcelona 2019 editions of Free From Food have said that the unique matching is one of their favorite aspects of the event, with 97% of attendees creating new business contacts and 95% anticipating purchases after the event.
Since 90% of the UAE's food needs are met by agrifood imports, foreign 4 firms may be certain that local partners will be receptive to international commercial relations. Free From Food Dubai 2023 will be the flagship event for the Free From and Healthy Food Markets in the Middle East because to its unique display, substantial networking, and matchmaking strategy.