FMCG companies are expanding their vegetarian product lines for NRIs.
Nov. 5, 2023
FMCG HORECA BUSINESS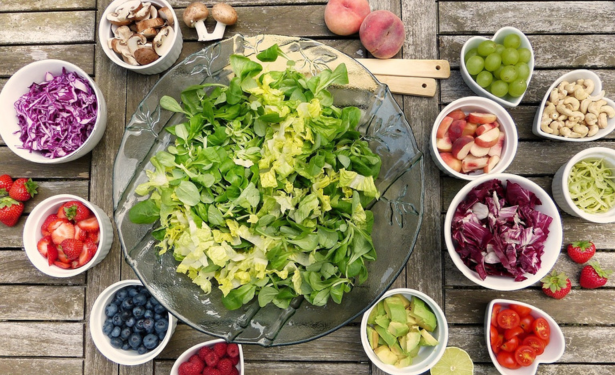 Companies that make FMCG goods and packaged foods are expanding their vegetarian product lines for the worldwide market in order to appeal to members of the Indian diaspora. They are expanding their warehouse capacities, developing new product lines, and establishing separate overseas verticals in order to better serve these markets.
Companies claim that there is a latent demand in the international market for vegetarian variety, both in the packaged and ready-to-eat categories, as a result of an increase in the number of individuals choosing plant-based meal options.
The manufacturer of the Yummiez brand of vegetarian frozen snacks, Godrej Tyson Foods (GTFL), announced that the firm hopes to expand its foothold in the market for vegetarian frozen snacks and has ambitions to export its products to countries in Southeast Asia and Australia. It presently sells its wares in the United States, West Asia, and the United Kingdom.
"We want to capitalize on our experience with our vegetarian frozen food range by offering it to customers in other countries," While there are some limitations placed on the export of non-vegetarian items, the vegetarian line has a great deal of potential, particularly for those who are considering adopting a vegan or vegetarian lifestyle. According to Abhay Parnerkar, Chief Executive Officer of Godrej Tyson Foods, "Our primary focus is on the Indian diaspora."
The company, which initially began exporting to the United States mostly under a private label, has announced that it will begin selling its own products under the Yummiez brand.
According to Parnerkar, "over the course of the past few months, we have been concentrating on what might represent an opportunity for our brand in some international markets."
An international business vertical has been particularly established by the Indian arm of the Norwegian firm Orkla, which owns MTR Foods and Eastern Condiments. The purpose of this international business vertical is to concentrate on the prospects presented by the RTE and RTC segments.
"The international business will tap into the Indian diaspora with spices and condiments, as well as vegetarian ready-to-eat products from the MTR stable," said Sanjay Sharma, CEO of Orkla India. "The international business will tap into the Indian diaspora with spices and condiments."
The product portfolios of MTR and Eastern are both available in 42 different countries.
According to Sharma, Orkla India is the sixth-largest company in the portfolio of the parent, contributing 4% to overall revenues. "We expect to grow by 10-12%," he stated.
As a result of their high fiber content and reduced cholesterol levels, vegan and vegetarian food products are quickly becoming popular alternatives to conventional meat products in many parts of the world.
According to Akshay Bector, the Chief Marketing Director of Cremica Foods, the company is also trying to expand the share of the international market held by its vegetarian range of mayonnaise and sauces. "At the moment, we are exporting to Europe, Africa, West Asia, the United States, and Australia, but only in smaller amounts due to the fact that the climate in those regions is different from ours. However, we are making major investments in research and development in order to develop goods that appeal to a wide variety of palates, as Bector explained.
ADF Foods is a manufacturer of prepared ethnic food. The company offers frozen foods, RTE items such as curries and rice, ready-to-cook items, chutneys, sauces, pickles, spices, pastes, dips, and milk drinks under its eight flagship brands, including Truly Indian and Ashoka. In its investor presentation, the company stated that it is ramping up its warehousing facility in the United States.
"We have two warehouses in Atlanta and New Jersey, and together they have a total area of one hundred thousand square feet that can be utilized for warehousing and distribution." According to the statement, "the capability enhancement that will be accomplished with the building of new cold storage facility at the warehouse in New Jersey will assist us in carrying out these functions for our frozen product range in an even more effective manner."
Nadiad, which is located in the Kheda district of Gujarat, is the location of the first shipment of plant-based meat products that were sent to the United States by the Agricultural and Processed Food Products Export Authority (APEDA) in the previous year. These contained, among other things, momos, small samosas and patties, as well as nuggets.
According to official data that is currently available, India's exports of ready-to-eat items increased by 24 percent to a total value of 394 million dollars in the fiscal year 2021-22 (April-October), as compared to the fiscal year 2020-21 (April-October).
India's export of final consumer food goods such as ready-to-eat (RTE), ready-to-cook, and ready-to-serve (RTS) under the APEDA basket has seen a considerable development in the previous one decade and is expanding at a CAGR of 12%. This growth has been driven by an increase in exports of ready-to-eat (RTE), ready-to-cook, and ready-to-serve (RTS) foods.