FIRST IN THE UAE, PEPSICO INTRODUCES LOCALLY PRODUCED 100% RECYCLED PLASTIC BOTTLES* FOR PEPSI BRANDS
Nov. 8, 2023
FMCG HORECA BUSINESS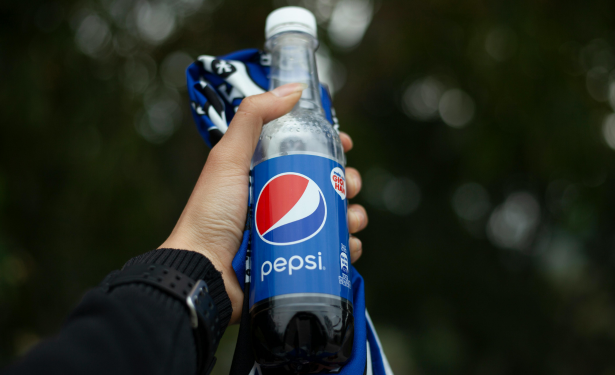 In the UAE, PepsiCo is launching Pepsi, Diet Pepsi, and Pepsi Zero in bottles made entirely of recycled plastic. In advance of COP28 in the United Arab Emirates, PepsiCo is leading the way in the nation in integrating locally produced, completely recycled* packaging into the Carbonated Soft Drinks (CSDs) category.
When compared to conventional PET bottles, the new bottles produce over 30% fewer greenhouse gas (GHG) emissions, which is a critical step in the fight against climate change and in support of COP28's efforts to lower global emissions. With the exception of the cap and label, the bottles are made from recycled, repurposed, and reprocessed plastic and satisfy internationally recognised safety and quality requirements.
PepsiCo demonstrates a robust commitment to sustainability and environmental responsibility in the UAE and various regions. The company actively engages in partnerships throughout the plastics value chain, focusing on packaging innovation, recycling infrastructure enhancement, and consumer education on sustainable alternatives. In 2022, PepsiCo achieved regulatory approvals for recycled PET (rPET) in 12 countries across Africa, the Middle East, and South Asia, concurrently launching 100% recycled bottles in six countries, including Qatar and Kuwait within the GCC.
Marking a significant milestone, PepsiCo, in collaboration with Dubai Refreshment Company, stands as the pioneer in the UAE's carbonated soft drinks (CSDs) category by introducing locally produced fully recycled plastic bottles, expanding consumer choices towards sustainability. The company recognizes that this step is part of a broader circular economy journey, emphasizing the need to empower consumers through partnerships and initiatives aimed at improving recycling infrastructure and fostering consumer education.
Aamer Sheikh, CEO of PepsiCo Middle East, underscores the growing consumer preference for sustainable products, emphasizing the importance of offering alternatives that consider environmental impact. Dubai Refreshment PJSC, as the exclusive bottler and distributor of PepsiCo beverages in specified regions, echoes this commitment to sustainability, boasting LEAD Platinum Certification for existing buildings, wastewater treatment capabilities, and a solar power generation plant.
PepsiCo also addresses environmental concerns through innovative recycling solutions in collaboration with Talabat and Yalla Return, fostering positive environmental behavior and increasing recycling rates within local communities. Furthermore, the company, in collaboration with BEEAH, met its commitment to collecting and recycling 100% of Aquafina plastic packaging produced in the UAE in the previous year, a commitment renewed for 2023.
As part of the pep+ (PepsiCo Positive) strategy launched in 2021, PepsiCo aims to achieve net-zero emissions across its value chain by 2040 and reduce virgin plastic usage globally by 50% by 2030. The company has made strides globally, with 100% rPET beverage packaging implemented in 26 markets. By the end of 2022, over 88% of PepsiCo's packaging was recyclable, compostable, biodegradable, or reusable. As a founding member of the Circular Packaging Association, initiated by the Dubai Chamber of Commerce, PepsiCo actively participates in public-private partnerships, contributing to positive action in fostering a circular economy.