Dubai is Home to Six Must-Try Palestinian Eateries and Bakeries.
Nov. 3, 2022
FMCG HORECA BUSINESS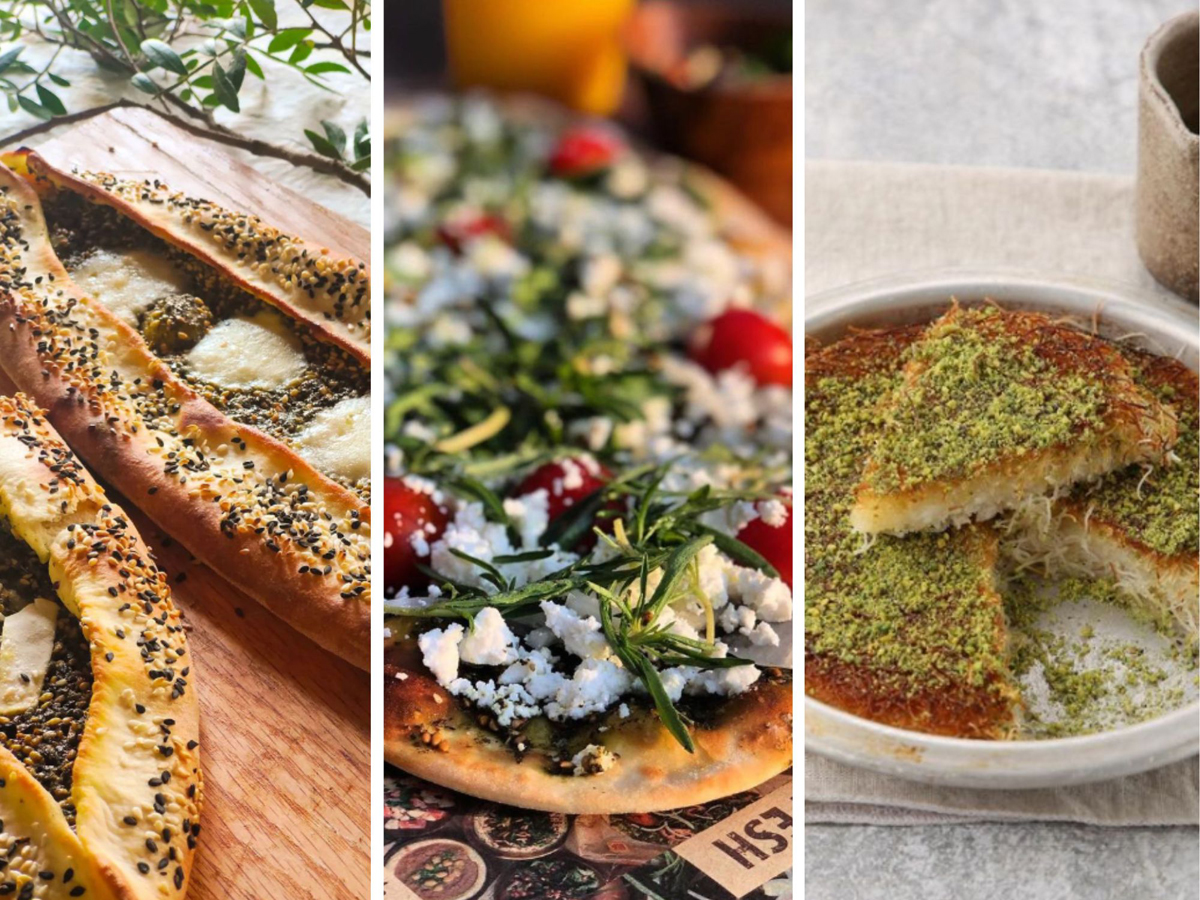 Palestinian cuisine is true soul food. The cuisine has a lengthy history and a distinct personality, setting it apart from its Levantine neighbors.
Fundamental features of Palestinian cuisine include olive oil, zaatar, yoghurt, seasonal vegetables, and high-quality meat, all of which can be found in these eateries.
Here are six Palestinian eateries and bakeries in Dubai that are worth your time.
Bait Jafra
Bait Jafra is a traditional Palestinian restaurant and bakery in Dubai that uses old-fashioned recipes and artisanal products inspired by Jerusalem's historic cuisine from centuries ago. In addition to musakhan, baked eggs, manakish, and mutabbaq, the neighborhood café in Town Square serves a variety of other Palestinian delicacies.
Bait Maryam
It's almost as if you're eating at teta's house when you dine at this little restaurant in JLT, it's that cozy. The menu is filled with Middle Eastern classics, and the warm, freshly prepared manakish are as soothing as it gets. If you have a sweet craving, you can also try the variant with cream cheese and honey.
Mama'esh
According to Mama'esh, "Palestine is only a nibble away," and it certainly does not disappoint. There you will discover amazing cuisine, including life-changing musakhan rolls, oven-baked halloumi, and, of course, manakish. The Akkawi cheese is basic but very unique. Mama'esh exclusively bakes using organic flour, and the superior quality of the ingredients is evident in each taste. Mama'esh ranks highly on our list of the best Palestinian restaurants because to its reasonable rates, complimentary water, and wonderful personnel.
Mishkah Mishkah discreetly opened its doors in Dubai throughout the summer. The café and olive oil business, tucked away on a corner in Al Qouz 2, now provides a variety of specialty teas, coffee, and pastries. Furthermore, you may get olive oil, herbs, and spices imported straight from Palestine.
The Palestinian Bread Shop
The Palestinian Bakery, located on Al Serkal Avenue, provides a range of fatayer and manakish. The bread kiosk gives the warmth of Palestinian hospitality to the artistic neighborhood. Save room for the bakery's apricot jam and cheese fatayer for a sensational combination of sweet and savory flavors. The Palestinian Bakery now delivers to the majority of Dubai localities. It is available through Deliveroo, Talabat, and Careem.
YAVA
YAVA is a contemporary Palestinian restaurant with a relaxed environment, located near Wasl 51. Basil Yassin designed YAVA as a tribute to the city of oranges in Palestine, Jaffa, and effectively accentuates the product in the majority of menu items. Each item and aspect of the restaurant is a reflection of his travels around the Mediterranean and his own country, delivering a blend of cuisine.