CoffeeDesk, led by Emiratis, is creating waves in the GCC by growing.
Nov. 2, 2023
FMCG HORECA BUSINESS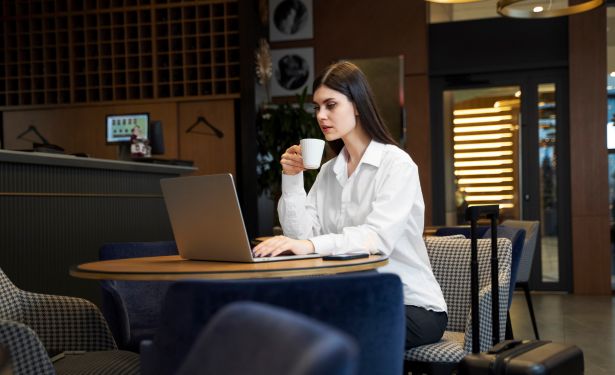 Dubai, United Arab Emirates: CoffeeDesk GCC has declared its intention to extend its commercial activities throughout the GCC. The coffee and tea industries in the United Arab Emirates have been greatly impacted by CoffeeDesk, which has already been recognized as Europe's leading rapidly expanding enterprise. They are regarded as the one-stop shop for goods pertaining to coffee and tea.
With due recognition to Saud Al Nuaimi's leadership, CoffeeDesk GCC has become more well-known in the area thanks to its innovative methods and strong business structure. This accomplishment demonstrates the company's dedication to producing end products of the highest caliber. The launch of CoffeeDesk GCC, which aims to give people in the GCC region access to world-class coffee, fits in perfectly with the company's overall vision.
This strategic initiative is especially designed to satisfy the needs of fast-paced cities like Dubai, where affluent customers are always looking for the newest and best products.
With pride, CoffeeDesk has been the impetus behind the introduction of prestigious brands to the area, such as AeroPress, Moccamaster, Fellow, Hario, Aoomi, and Rancilio. Famous competitions like the AeroPress Championship and the Fellow Championship are held at CoffeeDesk as well. Saud Al Nuaimi, an Emirati businessman and the brand's visionary, expresses his happiness about the growth. We are excited to share the news of our service expansion to the GCC as part of our ongoing efforts to bring innovative coffee devices and products to the UAE. The enthusiastic feedback we've received from our clients confirms that they value and acknowledge our dedication to bringing about the revolutionary changes we hope to see in the coffee industry.
According to recent statistics, the coffee market will generate US$2.3 billion in revenue by 2023. Our goals depend on the UAE's vision to lead the world in the coffee and tea industries. The UAE's growing urbanization, rising living standards, and quick recovery of the travel and hospitality sectors following COVID-19 have all been cited as contributing factors to the growth of the country's coffee market. The consumption of various hot beverages and coffee products has increased. He went on.
Because CoffeeDesk is committed to providing the greatest coffee experience possible to the area's coffee enthusiasts, it has broadened its offerings beyond distribution to include customized coffee equipment, expert HoReCa coffee bar setups, sourcing unique equipment for businesses, and post-purchase support for cafes, among other services.