By 2031, the FMCG B2B e-Commerce Market is expected to reach a revenue of over $1220.5 billion, with a robust growth rate of 9%.
Nov. 20, 2023
FMCG HORECA BUSINESS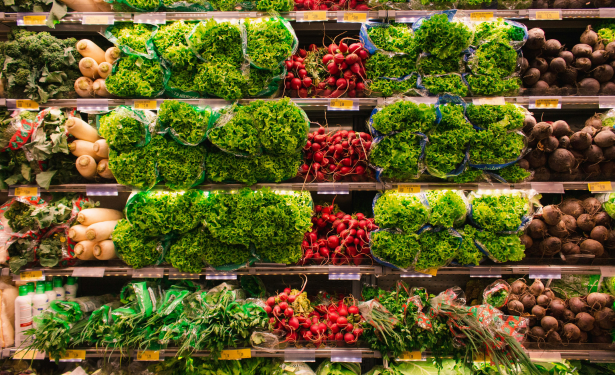 "FMCG B2B e-Commerce Market by Product type (Home care, Food & Beverages, Personal care & cosmetics, Healthcare, Others), by End user (Offline retailers, Distributers, Food service, Specialty store, Hypermarket/Supermarket, Others): Global Opportunity Analysis and Industry Forecast, 2021-2031," claims a recent report released by Allied Market Research.
The report offers an in-depth analysis of prime investment prospects, successful strategies, drivers, opportunities, market dimensions, competitive dynamics, and evolving trends within the Fast-Moving Consumer Goods (FMCG) Business-to-Business (B2B) e-commerce sector.
FMCG B2B e-commerce refers to an online platform facilitating numerous sellers and B2B buyers in trading FMCG products. The FMCG industry, characterized by market shifts, price sensitivity, and consumer demands, has witnessed significant growth with the integration of e-commerce, projecting substantial expansion during the forecast period.
The increasing digitization in FMCG B2B e-commerce is fostering sustainability and unlocking vast market opportunities worldwide. This trend stems from the global adoption of online practices in B2B transactions, facilitating direct trade between buyers and sellers, eliminating intermediaries. Additionally, the incorporation of Artificial Intelligence (AI) and the Internet of Things (IoT) in B2B e-commerce stands out as a prevalent trend in the FMCG industry. This digitization not only streamlines business processes but also contributes to cost reduction by enabling direct online transactions between buyers and product sellers.
In essence, the report underscores the transformative impact of e-commerce on the FMCG B2B sector, driven by digitalization, technological advancements, and a shift in consumer preferences, creating lucrative opportunities for businesses to leverage these evolving trends.
The FMCG B2B e-commerce market is segmented based on product type, end user, and region. Product types include home care, foods & beverages, personal care & cosmetics, healthcare, and others. Within home care, the market is further categorized into cleaning products, fragrance, and others. The foods & beverages segment includes bottled water, juices & drinks, tea & coffee, fresh food, frozen food, processed & packaged food, and others. Personal care & cosmetics are divided into body care, hair care, oral care, skincare, and baby care. The healthcare segment is bifurcated into over-the-counter (OTC), vitamin & dietary supplements, feminine care, and others. The "others" category comprises pet food and stationery.
In terms of end users, the market includes offline retailers, distributors, food service, specialty stores, hypermarkets/supermarkets, and others. Geographically, the analysis covers North America (U.S., Canada, Mexico), Europe (Germany, France, UK, Italy, Spain, Netherlands, and rest of Europe), Asia-Pacific (China, Japan, India, South Korea, Australia, Thailand, and rest of Asia-Pacific), and LAMEA (Brazil, South Africa, Saudi Arabia, UAE, Argentina, and rest of LAMEA).
Specifically focusing on the product type, the personal care and cosmetics segment reached a value of $141.5 billion in 2021 and is projected to grow to $351.6 billion by 2031, with a Compound Annual Growth Rate (CAGR) of 9.6%. This growth is attributed to the increasing demand for a personalized experience in cosmetic products, such as eye liners, lipsticks, and nail paints, facilitated by digital innovation.
Regarding end users, the FMCG B2B e-commerce for offline retailers is anticipated to experience a CAGR of 9.7% during the forecast period. The offline retailers segment holds the largest revenue share, driven by the growing prevalence of digitalization in B2B business, enhancing the seamless commerce of products.
In terms of regional analysis, Asia-Pacific led the market in revenue in 2021, accounting for almost two-fifths of the global FMCG B2B e-commerce market. It is expected to maintain its dominance with the fastest CAGR of 9.6% from 2022 to 2031. The growth in spending capabilities, the widespread presence of manufacturing units and businesses, the prevalence of numerous B2B e-commerce sites, and technological development in developing economies contribute to the region's prominence in the market.