Australia will receive Mr. Beast's Feastables chocolate bars.
Nov. 4, 2023
FMCG HORECA BUSINESS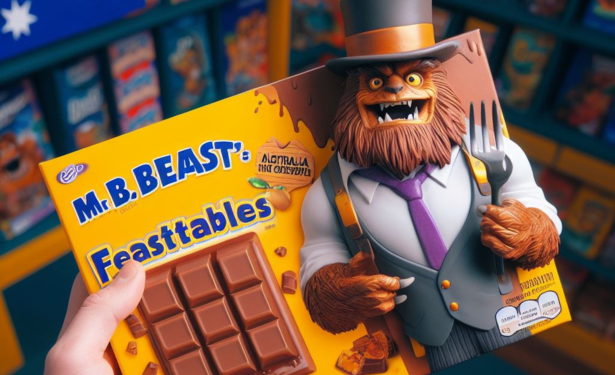 MrBeast's Feastables, a popular chocolate confectionery brand in the US, is available at Ampol Foodary stores and online at Woolworths.
The well-known YouTuber MrBeast founded the company, which in its first year of operation was ranked among the top 10 chocolate companies in the US. Since then, its products have sold out in both the UK and New Zealand.
Ampol's chief brand officer, Jenny O'Regan, disclosed that "countless Australians" have been anticipating the brand's entry in Australia with great anticipation.
She continued, "Ampol Foodary is always searching for special and unusual products for our clients, and the introduction of Feastables at our Foodary locations definitely fits with this goal.
With a nationwide client base of 3 million, we are delighted to be among the chosen sellers of Feastables in Australia. We are excited to assist in satisfying the cravings of people who have been anticipating the debut of this delight, which is a global hit.
The chocolate bars are offered in quantities of 35g and 60g and come in the flavors Milk Chocolate, Milk Chocolate Crunch, and Deez Nutz.
An upcoming gamified consumer campaign will allow users to participate in a "experience" akin to that of Mr. Beast.