At Madinat Jumeirah, an elevated Indian dining experience serving complex dishes.
Oct. 21, 2023
FMCG HORECA BUSINESS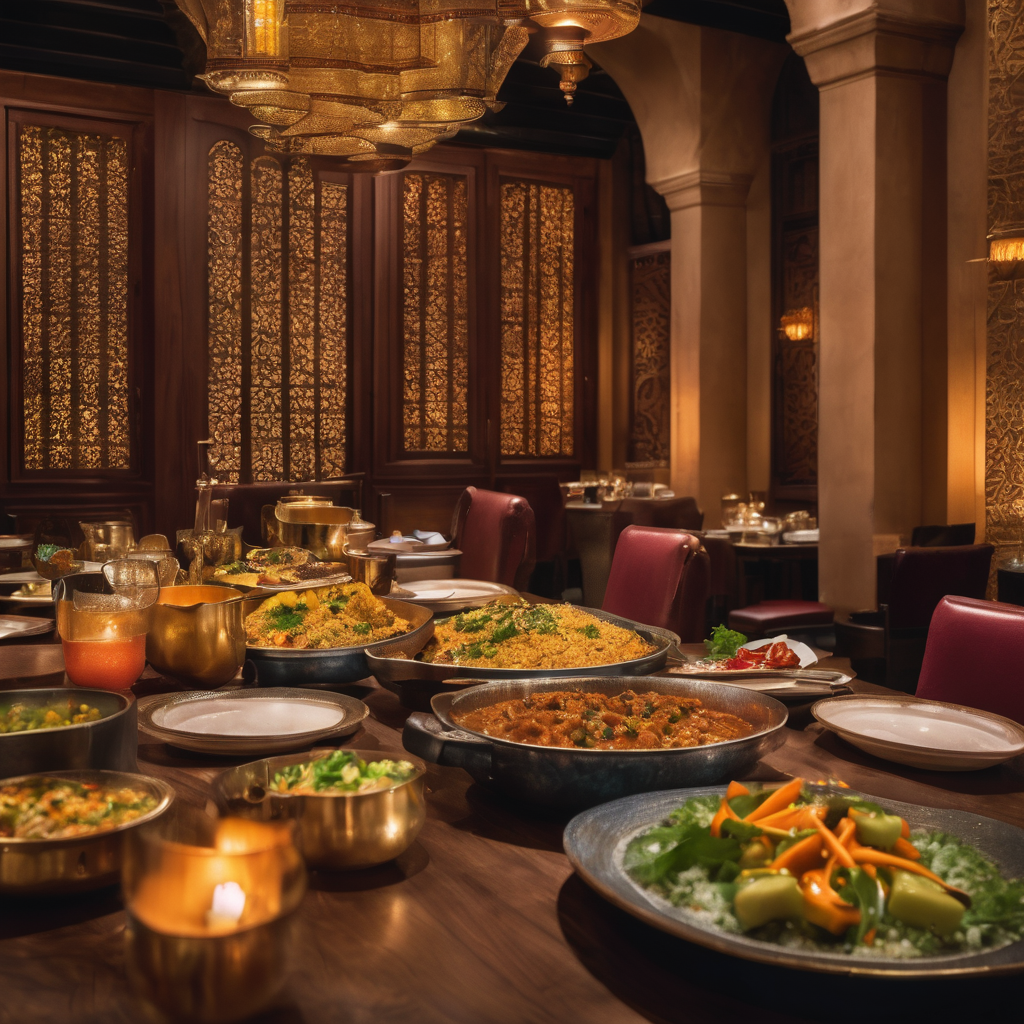 Indian food may be challenging to categorize, and Ritu Dalmia's utterly endearing Atrangi makes no attempt. The Indian celebrity chef and restaurateur, on the other hand, clearly embraces and expresses the diverse culinary traditions found throughout India with a concentrated, yet diversified cuisine that has something for everyone.
Although many seasoned Dubai residents have been there and done that on the way to Atrangi, an abra ride through the waters of Madinat Jumeirah will nevertheless compel you to bring out your phone. With floor to ceiling windows and a sizable patio overlooking the Jumeirah Al Qasr lagoons, the restaurant makes the most of its waterfront location. The menu at Atrangi includes a variety of foods from Kashmir, Delhi, and Kerala in addition to some fun fusion meals
. Amuse-bouches and petit fours are served before and after each course of a meal.There are some well-known delicacies you may expect to find, such tandoori prawns, chicken malai tikka, biriyani, and butter chicken. But what truly stands out are the fusion plates. The complex crab and prawn thetcha comes with a crisp Gujarati cracker and has a butter-poached crustacean topped with a Maharashtrian home-style chutney. a lovely fusion of flavors and textures. Genuinely meltingly soft Galawati kebabs were created by chefs for Lucknow's Nawab Wajid Ali Shah, who lost his teeth but not his love of meat. The smoked duck kebabs are served with a mint yoghurt emulsion and a creamy saffron sauce.
You'll want to use the accompanying flatbread to sop up every last bit of the sauce. With a skillfully prepared dumpling filled with date, potato, and cottage cheese and cooked in a mushroom curry, vegetarians are most certainly not forgotten. You can finish your dinner with brûléed phirni, a rice pudding dessert from the Mughal Empire, which is topped with roasted figs. Delectable and not overly