Americana Restaurants has Expanded its KRISTY KREME Franchise to Jordan.
Oct. 21, 2022
FMCG HORECA BUSINESS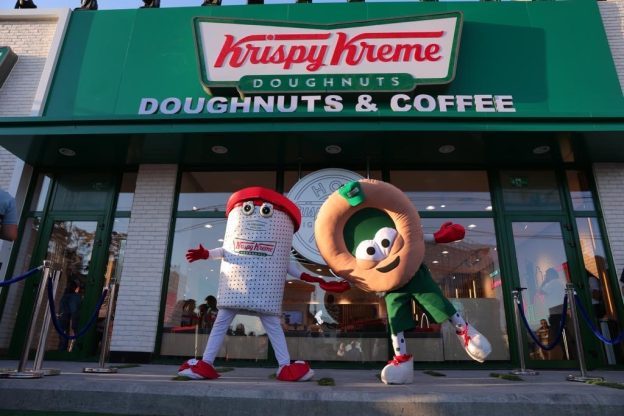 The premier restaurant platform in the Middle East, North Africa, and Kazakhstan, Americana Restaurants, has announced the addition of its Krispy Kreme franchise to Jordan. Americana Restaurants has created a network of more than 250 shops in the UAE, Saudi Arabia, Qatar, Bahrain, Kuwait, and Egypt. The first Krispy Kreme shop opened on Khalda Street in Amman on October 18, and Americana Restaurants has three further outlets under development that will open by the end of the year.
Commenting on the introduction of Krispy Kreme in Jordan, Amarpal Sandhu, CEO of Americana Restaurants, stated, "We're thrilled to have launched our first Krispy Kreme Hot Light Theater store in Jordan, and consumer reception has been phenomenal. Our opening in Amman follows our tremendous success in Egypt, where we have expanded thirteen locations since our August 2021 start. We are implementing plans for a quick expansion with the anticipation that Krispy Kreme in Jordan will duplicate the success it has achieved across the Middle East under Americana Restaurants' management."
Krispy Kreme's signature Hot Light is officially shining in Amman, and Original Glazed® doughnuts are now available straight off the line. The nation's first Hot Light Theater location will also serve as a production base for Krispy Kreme's omnichannel plan to supply fresh doughnuts to customers across all channels. Each Krispy Kreme doughnut is hand-crafted and hand-decorated daily to assure the melt-in-your-mouth flavor that has become associated with the brand and has kept customers across the globe coming back for more.
Americana Restaurants introduced Krispy Kreme to the Middle East for the first time in 2006 and has since expanded the franchise to seven regions. With development in its current franchise regions and the addition of Jordan, the Company hopes to increase the Krispy Kreme brand's regional footprint and visibility. Americana Restaurants presently runs over 2,050 restaurants in 12 countries under famous worldwide brands.