Abu Dhabi Terminal A: Lagardère on 'creating a new standard of excellence'
Nov. 7, 2023
FMCG HORECA BUSINESS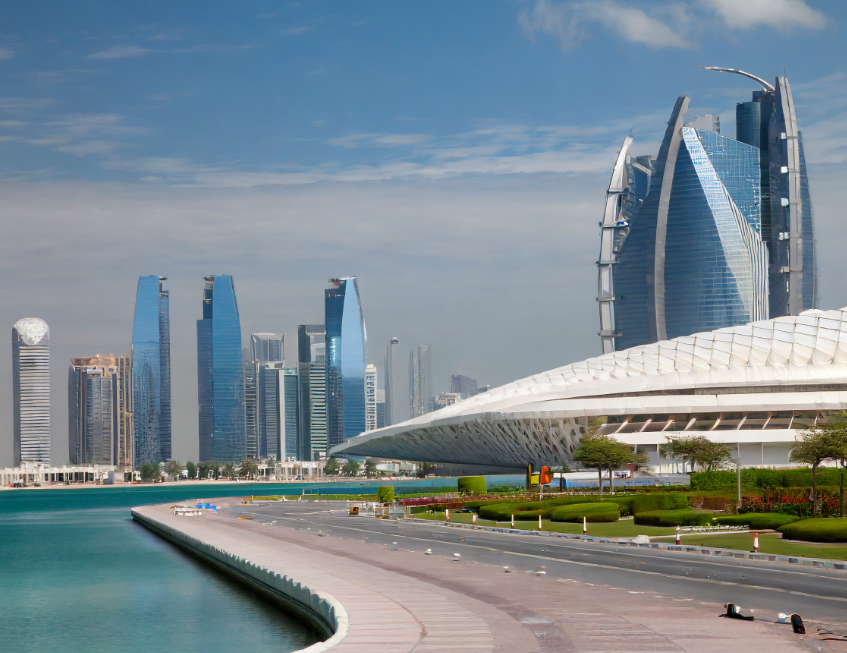 Outside of the international departures lounge, the Lagardeˀre Capital and Abu Dhabi Capital Group joint venture has unveiled 12 duty-free and 6 food and beverage stores over a 5,200 square meter footprint. The company serves as the master concessionaire for liquor, tobacco, and confectionery as well as perfume and cosmetics and fine foods...
When the US pre-clearance facility of the new terminal opens to the public in mid-2024, it will open another retail location and restaurant. It is also one of the main food and beverage operators outside the international departures lounge.
"We are honoured to have been selected to partner with Abu Dhabi Airports on this remarkable project," stated Vadim Motlik, CEO of Lagardeʀre Travel Retail UAE.Our goal wasn't just to open stores when we opened our 18 new retail and food and beverage outlets in Terminal A of Abu Dhabi International Airport; rather, we wanted to create a destination that improved the traveler experience and set a new bar for excellence...
"Our objective was to create ideas that would combine innovation, sustainability, and first-rate service to create experiences that travelers would never forget." We are excited to greet travelers and help shape Travel Retail's future.
Four original ideas
Together with renovating and improving the Abu Dhabi Duty Free shops, Lagardère Travel Retail has designed four unique duty free ideas that are only available at Terminal A...
Le Club and Little Le Club, dubbed as "havens for the enthusiasts of champagnes, wines, spirits and tobaccos sourced from all corners of the globe," Le Gourmet, the flagship fine dining establishment, which offers a culinary selection of regionally sourced products and global brands reflecting the best of Arabian hospitality, and Scent, a luxury beauty emporium selling fragrances & cosmetics from renowned brands worldwide, are among them.
The Todd English Pub & Market, The Majlis, The Meat District, and Lagardeʀre Travel Retail's own brands, SO! Coffee and Culto Café, are among the eclectic F&B offerings...
The multi-location travel retailer claims to have considered every facet of the traveler experience, from product selection to store concept and designs, to guarantee that the retail and F&B concepts satisfy the varied needs of foreign travelers, ranging from those looking for premium and luxury goods to everyday essentials.
Throughout the store, immersive and experience areas are emphasized. Examples include the 11-meter-tall screen fascia at Le Gourmet and Le Club; tasting activation bars that let customers try products before they buy; and "The Collection," which gives those looking for a rare or limited-edition bottle the opportunity to visit the private tasting room and sample some of the most covered liquids in the world.
Furthermore, two walk-in humidors have been constructed to provide cigar enthusiasts with the chance to peruse an assortment of expertly curated premium cigars.
According to Lagardère Travel Retail, the new operations are centered around sustainability...
The company adhered to Estidama, a framework that encourages sustainability through planning and construction, throughout the construction of the outlets.
This includes sourcing products, providing services, and managing waste; all points of sale offer products like rPET bottles, cutlery, and carrier bags that are 100% recycled and biodegradable.
"We are pleased to welcome Lagardère Travel Retail to Terminal A, the state-of-the-art new terminal at Abu Dhabi International Airport," said Maureen Bannerman, Chief Commercial Officer of Abu Dhabi Airports...
"Terminal A will improve the traveler experience and contribute to redefining travel retail excellence with its 163 food and beverage and retail options. We are excited to collaborate with Lagardère Travel Retail in establishing a new chapter in Abu Dhabi's aviation history."