A CULINARY MASTERY RENAISSANCE: L'ATELIER ROBUCHON, THE ULTIMATE FINE DINING EXPERIENCE, RETURNS
Oct. 31, 2023
FMCG HORECA BUSINESS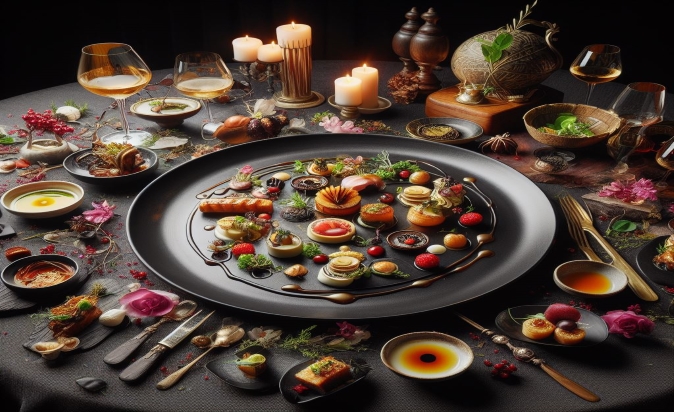 Famous for its exceptional cuisine and "savoir-faire à la française," L'ATELIER Robuchon continues the legacy of Chef Joël Robuchon, the gastronomic mastermind who amassed an incredible 32 Michelin Stars in over 20 restaurants located in storied cities such as Las Vegas, Miami, Geneva, Hong Kong, Paris, Madrid, and St. Barts.
With the team at 111 Management taking over, the Dubai outpost is back and stronger than ever. Nestled in the center of DIFC, it offers the UAE's culinary arts heritage and unparalleled reputation along with a stunning makeover, an elegant atmosphere, and painstaking attention to detail. Anticipated to solidify its globally recognized standing in the upper echelons of the area's fine dining landscape, L'ATELIER Robuchon is poised to surpass all expectations, encompassing all senses.
The recently refurbished location, which still has Chef Joël Robuchon's DNA throughout, promises an immersive dining experience unlike any other. A well-known culinary icon, he was recognized in 1989 by the esteemed Gault Millau guide as the "Chef of the Century."
The name L'ATELIER, which means "The Workshop," describes a place where culinary creativity is realized and delights the senses as well as the palate. It promises to transport guests through the genius of Chef Robuchon and his never-ending pursuit of perfection.
The expansive terrace and the indoor space, which is divided into three moods—the dining area, the open kitchen, and the bar/lounge area—which are all decorated in an effortlessly stylish black and red color scheme with magnificent nods to tasteful opulence, perfectly capture Dubai's vibrant and modern take on this classic fine dining legacy. It creates a unique and upscale atmosphere, and the staff's warmth and knowledge guarantee a pleasant and welcoming environment.
Delectable dishes such as truffle pizza, crispy poached egg with caviar, and dover sole à la plancha are among the menu's highlights. Insiders are aware that ordering the creamy mashed potatoes is a real litmus test for foodies. Steeped in classical French tradition, Chef Roberto Torre's kitchen embraces innovation fearlessly, bringing fine dining to everyone without compromising authenticity. The tasting menu, which consists of eight dishes that are sure to please even the pickiest palate, is available to guests who want the ultimate gourmet experience.
This culinary institution's reopening is set to embody perfection by fusing innovation and tradition and providing a meal that is sure to be nothing short of remarkable. Get ready for a unique culinary adventure as L'ATELIER Robuchon makes a triumphant return to Dubai.