10 New Hotels will open in Dubai in 2022; Book your Next Trip!
Oct. 22, 2022
FMCG HORECA BUSINESS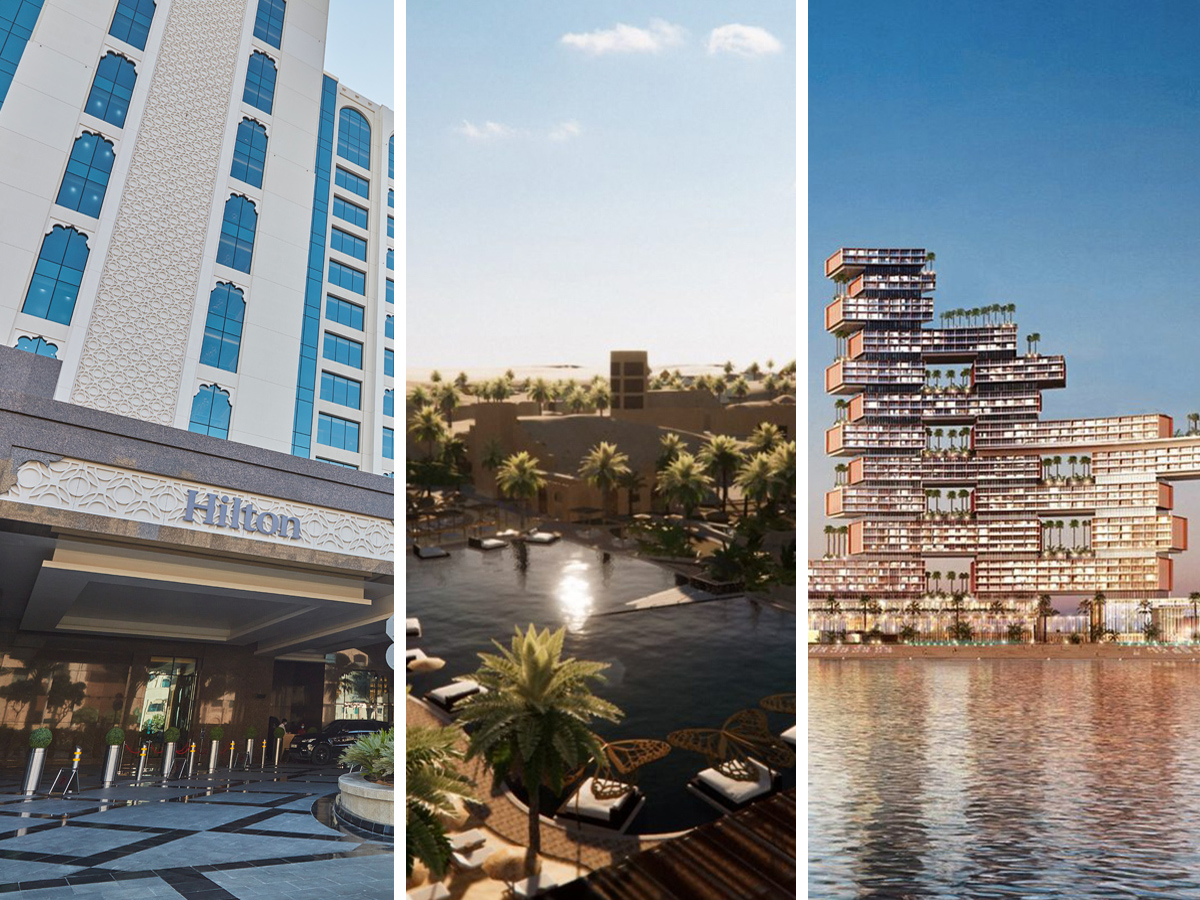 We all know that when the colder months approach, a staycation is in order. With the launch of several new hotels in Dubai in 2022, there will be plenty of places to visit.Want to be in the know about what's new? Check out these 10 new hotels that have just opened or will open in the coming months.
Vida Dubai Marina & Yacht Club
With a definite opening date before 2023, Vida Dubai Marina & Yacht Club's location will provide visitors with views of the marina packed with boats. With 158 rooms and condos, the new hotel aims to meet all demands, including business amenities, working spaces, social eating alternatives, harbor views, lively surroundings, and children's amenities. The hotel, scheduled to open on December 21, will have a swimming pool, a gym, a spa, and a variety of eateries designed to satisfy every taste.
The Royal Atlantis
The launch of Atlantis, The Royal is most likely one of the most anticipated forthcoming openings in Dubai. Designed to be a luxurious hotel (next to its brother Atlantis, The Palm), the breathtaking tower will have a 90-meter-high sky pool called Cloud 22 as well as a range of luxurious rooms, suites, and unique penthouses with breathtaking views of the Dubai cityscape and Arabian Sea. The new hotel will also have a wellness center with treatment options, a private beach, and several swimming pools.
Dubai's Delta Hotel by Marriott's Green Community
With the launch of the Delta Hotel by Green Community Dubai, Dubai Investment Park will soon have a new hotel. The hotel markets itself as straightforward and streamlined. The rooms will include flat-screen televisions and views of a green courtyard. All visitors will have access to complimentary Wi-Fi, and an all-day dining restaurant named Maisan will offer international cuisine. In addition to an outdoor pool area with a bar and a fitness center, the hotel will also have a spa for those seeking a peaceful respite.
Hilton Dubai Palm Jumeirah
A new addition to Palm Jumeirah and is Hilton Dubai Palm Jumeirah. There will be an outdoor pool, fitness facilities, and a private beach owing to the hotel's location, as would be anticipated of any hotel with a well-known name. Visitors will have the option of staying in guest rooms, suites, and executive rooms. ZING pool bar, which is scheduled to debut in November, as well as Claw BBQ, Factory by McGettigan's, Barfly by Buddha-Bar, and outdoor venue Tahitian Village by Trader Vic's are among the food and drink establishments that have us most thrilled.
Marriott Resort Palm Jumeirah
When it opens, the first Marriott Resort in Dubai will promise visitors an unforgettable stay. All rooms will include balconies, enabling guests to appreciate the vista. A beachfront pool and private beach along the famed Palm West Beach strip are expected to attract sunbathers, while a fitness center will be accessible for those who want to pump iron. If relaxation is what you want, you will want to visit the spa at the Saray. The eight restaurants will serve a variety of cuisines, including Korean, Italian, Japanese, and Mexican.
The NH Dubai Palm
The Palm Jumeirah is bustling with activity in winter. NH Hotels will make its Middle Eastern debut with the launch of the NH Dubai. The Palm before 2022 is completed. On The Palm's main trunk, the hotel and residences will be situated in one of the city's biggest tourist areas. The NH Dubai is close to a number of attractions, including the Palm Fountain at The Pointe. The Palm will be fourteen stories tall and have 227 guest rooms and suites in addition to 306 serviced flats. There will be a sports bar and rooftop bar and lounge inside the hotel. In order to attract families, there will also be a children's club.
Terra Solis
Terra Solis is being introduced to Dubai by the people behind Tomorrowland, an electronic dance music event. If you are knowledgeable about music festivals, you have likely heard about Terra Solis. The new Dubai hotel will be a glamping experience for adults exclusively, spanning 371,000 square meters. Guests will be invited to enjoy life by the pool during the day and observe the starry sky at night.
The Home
If you are seeking for an eco-friendly and one-of-a-kind overnight experience, Nara Desert Escapes offers luxurious glamping. Guests will stay in 'nests' conceived and created by architect Gianni Ranaulo that are genuinely picture-perfect. With just fourteen nests accessible every night, we anticipate that they will be occupied by satisfied campers throughout the winter. Far from a stuffy tent, the nests sound quite opulent, with a sleeping space, private en-suite bathroom, outdoor majlis, and your very personal Mudeef, who will ensure you have the most unforgettable experience imaginable.
Radisson Beach Resort Palm Jumeirah
This year, the Radisson Beach Resort Palm Jumeirah will join the lineup of prominent hotels on Palm Jumeirah, West Beach. The four-star hotel will have 315 king rooms and 74 twin rooms, all with floor-to-ceiling windows and balconies that overlook the Arabian Gulf, the Dubai Marina cityscape and port, and the renowned Ain Dubai. In addition, a range of food alternatives will be unveiled closer to the debut. Obviously, the new hotel will contain a pool and spa.
Côte d'Azur Resort World Islands Dubai
Dubai World Islands are likely on your radar, since the whole world impatiently awaits the outcome of this widely publicized project. Those who want a taste of the French Riviera in the UAE will soon be able to do so when the Côte d'Azur Resort opens. Dubai World Islands is expected to begin hosting visitors in September. This one is located on the main Europe Island in The Heart of Europe development, so anticipate a lot of buzz.