Tonino Lamborghini Mare Nostrum Dubai opens Oct. 14
Oct. 4, 2022
FMCG HORECA BUSINESS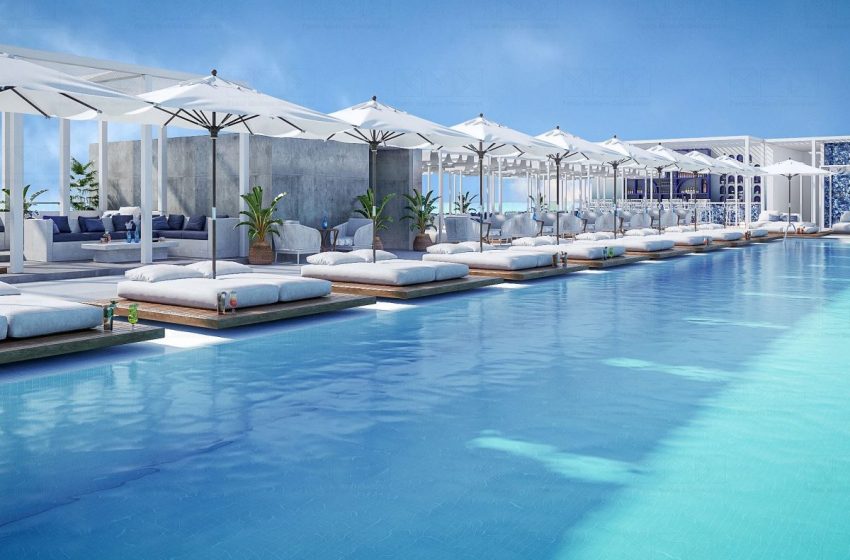 Lamborghini's successor, Tonino Lamborghini, will build a restaurant in Dubai. On Friday, October 14, the Tonino Lamborghini Mare Nostrum Skypool Restaurant will open at the Radisson Beach Resort Palm Jumeirah.
Along West Bay, the F&B venue consists of a restaurant, bar, and pool club that aspires to become a destination for music and entertainment. The restaurant's menu will emphasize Mediterranean foods. The licensed facility will also have a drink and wine menu.
Tonino Lamborghini creates watches, eyeglasses, leather goods, and spirits, in addition to branded hotels, apartments, and furnishings, using high-end Italian design and workmanship.
Russell Treadwell and Alex Blahyj, the venue's creators, said, "We are thrilled to announce that Tonino Lamborghini Mare Nostrum will formally open on Friday, October 14." It will be a spectacular opening season, starting with an exclusive party and continuing with numerous activities designed to provide visitors the opportunity to sample fine cuisine."
Patrons may anticipate distinctive delicacies such as a seafood platter, bistecca alla Fiorentina, and salt-baked fish stuffed with lemon and herbs, which are influenced by the Mediterranean Sea, its coastal regions, and its rich history. In addition to the chef's suggestions, the menu has steak tartare, fruits de mer, corn-fed and olive oil truffle chicken, and steak tartare.