The rising Middle Eastern F&B hub is preparing for the return of the Global Restaurant Investment Forum(GRIF)
April 7, 2023
FMCG HORECA BUSINESS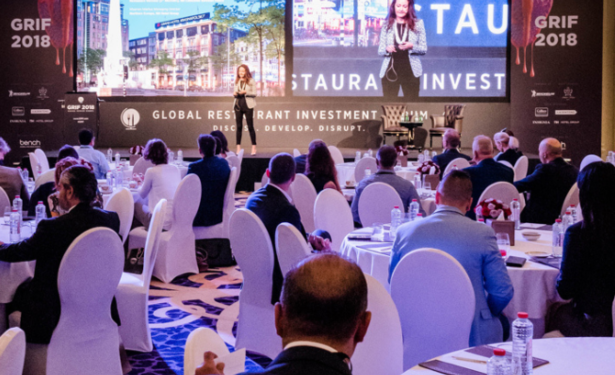 The restaurant sector is one of the most vibrant in the Middle East and a crucial component of the global economy. The number of F&B establishments in the area has significantly increased in recent years, with Dubai becoming as a premier culinary destination.
The Global Restaurant Investment Forum (GRIF) is a significant occasion for the Middle Eastern restaurant sector, offering an unrivalled forum for business owners, investors, and industry experts to exchange information, ideas, and best practises. GRIF will return in May after being postponed in 2020 due to the COVID-19 epidemic, with opportunities for both online and in-person participation.
The conference's theme for this year is "rethink, restart, and rebuild," which reflects the possibilities and problems the restaurant sector faces in the aftermath of the epidemic. The epidemic has had a significant effect on the restaurant sector globally, requiring many establishments to close their doors or quickly adjust to new conditions.
At GRIF, there will be a number of breakout sessions devoted to important topics including innovation, sustainable business practices, and the role of technology in the restaurant sector. These seminars will provide insightful information on current and future trends as well as practical success tactics.
The importance of investment in the restaurant business will be one of the main topics of discussion at this year's conference. Many investors are seeking for chances to invest in new restaurant ideas and brands as the globe begins to recover from the epidemic. Entrepreneurs and investors will be able to connect on the GRIF platform and look for new possibilities.
The need for unique and varied eating experiences is on the rise, and the Middle East is ideally situated to capitalise on this trend. Particularly Dubai has established itself as a premier gastronomic destination, with a thriving food culture that showcases the city's varied population and international viewpoint. The Middle East provides a distinctive eating experience that appeals to both residents and visitors with its blend of traditional and contemporary food.
In conclusion, the Middle East's restaurant business is anticipating the return of GRIF this May. Industry experts, investors, and entrepreneurs will have a great opportunity to network, learn, and explore new prospects at the event. The future of the restaurant business in the Middle East and beyond will be greatly influenced by GRIF as it continues to develop and adjust to new challenges and trends.