NSK Bearings Perfectly Reduce Failures at Global can Manufacturer
March 9, 2023
FMCG HORECA BUSINESS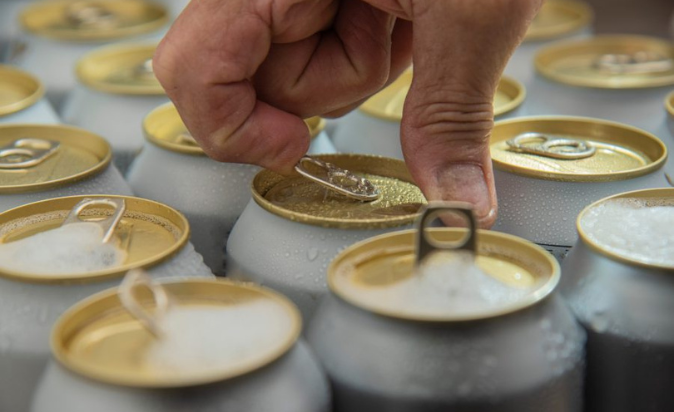 The biggest beverage can maker in the world sought the assistance of NSK when it began suffering frequent, unexpected production halts brought on by the early failure of spray-head bearings in its coating equipment. By advising NSK deep groove ball bearings with VV series non-contact seals, the factory was able to stop failures and save an amazing €240,000 per year.
The food and beverage sector is quite demanding, not least because production line interruptions may be costly in a variety of ways. Making soft, isotonic, and alcoholic beverage aluminum cans is no exception, especially when the business also happens to be the biggest beverage can maker in the world.
The factory's can-coating machines were experiencing frequent spray-head spindle bearing failures, which resulted in severe production interruption and expensive downtime on a high-volume production line. NSK was given a mission by the business to fix the problem.
The application was thoroughly evaluated by experienced NSK engineers, who also performed in-depth bearing and grease analyses. From this activity, it was able to infer that the bearings were seizing as a result of the high-pressure air required for the process' grease ejection. Insufficient bearing seals were unable to stop this undesirable outcome.
NSK suggested using its deep groove ball bearings with VV series non-contact seals and C3 internal clearance geometry as part of a comprehensive value offering. Its ground-breaking arrangement seals well without raising operating temperature or torque while providing exceptional performance in polluted settings. Particularly when power loss is a concern, the non-contact lip design has the benefit of reducing bearing drag.
Excellent grease retention was achieved by the NSK solution while still permitting high-pressure air to pass through the bearing during normal operation of the machine. Most crucially, the can manufacturing facility saw a considerable improvement in bearing life, going from 7 to 110 days of operation before periodic maintenance was required. The client saves $240,000 annually as a consequence of the longer bearing life, higher production, and decreased maintenance expenses.