Neat Burger launched by Lewis Hamilton
Oct. 29, 2022
FMCG HORECA BUSINESS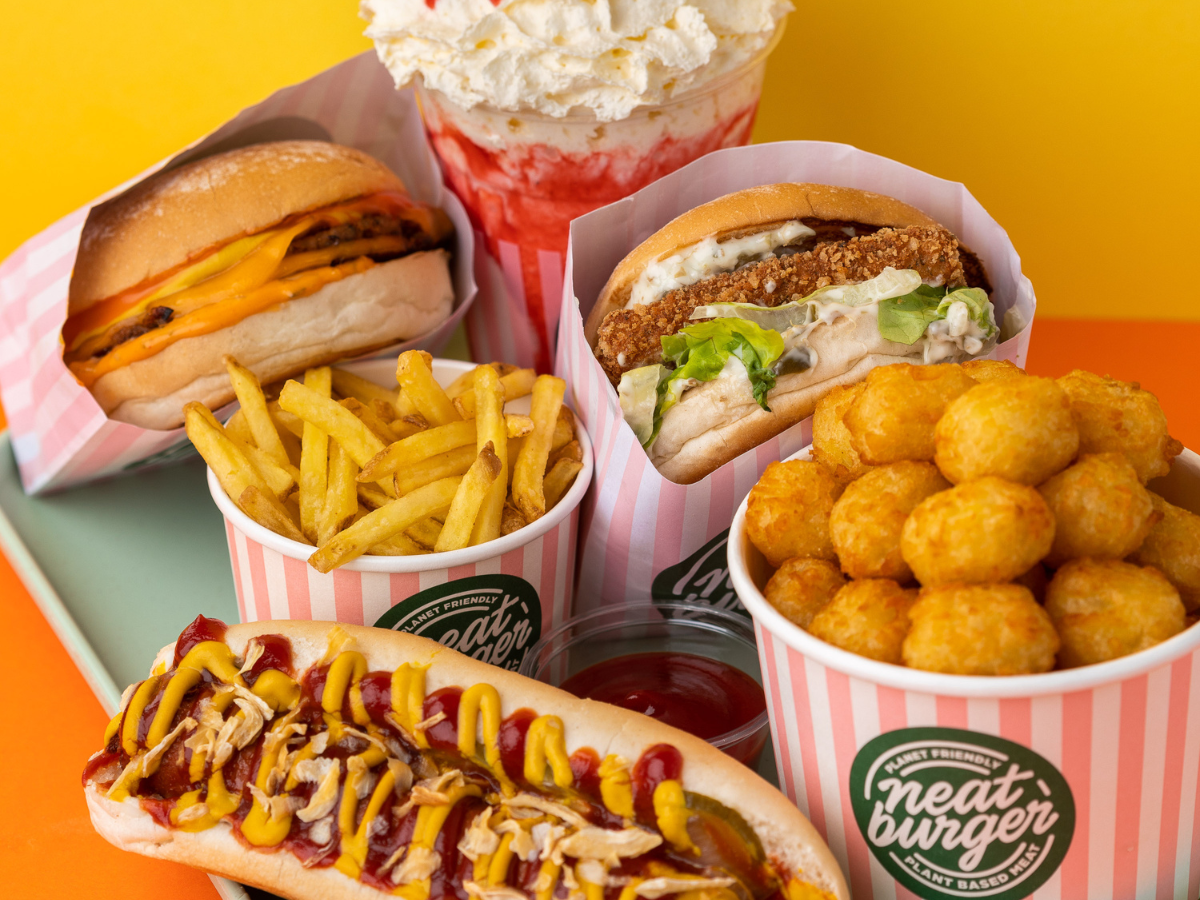 Lewis Hamilton, the reigning champion of the Formula One World Championship, is expanding his plant-based fast-food restaurant, Neat Burger, to Dubai. The sports phenomenon has brought his plant-based burger business to the United Arab Emirates (UAE), with the first Middle Eastern outlet being located within The Dubai Mall. The company already has a restaurant in New York and other locations in London.
Neat Burger, which can be found in the food court on the second floor of the shopping center and offers a view of the ice rink, is a good option for a break while you're out doing some shopping since it has everything you need to refuel (and just in time for World Vegan Day on Tuesday November 1).
The atmosphere is quite sweet, with a pastel pink and leaf green color scheme. The scenery is adorable. In addition to mirrors and booths for groups to sit in, one of the walls has a neon sign with a trendy statement that hangs from it.
It is not your usual fast food restaurant; rather, it has the atmosphere of a hip diner. The menu is identical to that which is offered at the chain's other locations, and customers have the option of purchasing burgers, shakes, and sides that do not include any animal products and alternative options that do not contain gluten.
Highlights include the Neat Burger, which is comprised of a Neat Meat patty made with a recipe that is strictly guarded, pickles, white onion, ketchup, and mustard; the chick'n burger, which is comprised of a crispy chick'n patty, lettuce, and mayonnaise; and the smash Daddy, which is comprised of a Neat Meat patty topped with a proprietary stack sauce and a Neat Me
The packaging is also recyclable and renewable, and it is totally constructed out of components derived from plants. This is the epitome of eating without shame or compunction. Although Neat Burger is the brainchild of Lewis Hamilton, the Formula One driver is not the only famous face associated with the company; Leonardo DiCaprio, an A-list actor from Hollywood, is an investor. In today's society, it is not unusual for celebrities to be involved in the introduction of new fast food franchises. The Drake-owned chicken store, Dave's Hot Chicken, made its debut in Dubai in September and has since been an enormous success there.