Mons Catering: Elevating Culinary Excellence at Expo City Dubai and Beyond
Nov. 6, 2023
FMCG HORECA BUSINESS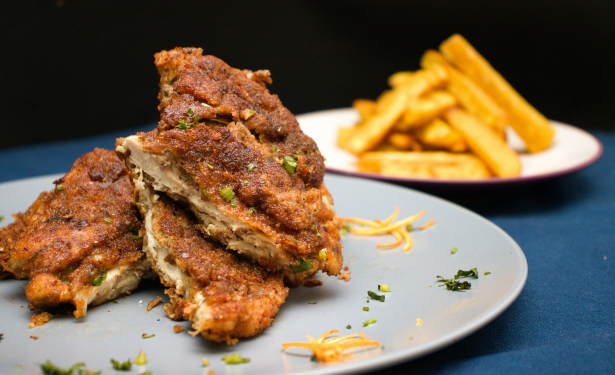 UAE's Dubai - Mons Catering is the new catering company that TGP International, a worldwide 360° agency for the hospitality and food retail industries, has announced.
Mons Catering carries on TGP International's longstanding tradition of providing catering for major international events as the official caterer of Expo City Dubai, the host location of COP28 UAE. With its location at Expo City Dubai and easy access to the area's top eateries, chefs, and event venues, it provides exceptional culinary experiences that make any occasion more special.
For more than 20 years, TGP International has collaborated with Michelin Star chefs and culinary experts, offering events and catering solutions as part of their comprehensive offerings. Among TGP International's most noteworthy accomplishments is managing all of the catering and events during Expo 2020 Dubai, where the business catered to more than 650 events, or more than 20,000 covers.
Among TGP International's many projects in Saudi Arabia was the Forces of Nature dining experience in AlUla. The pop-up restaurant offered food prepared over a molten lava stream that reached an incredible 1,350 degrees Celsius, and was situated between striking canyons. The hospitality company also created The Incense Road in AlUla, a distinctive dining experience that narrated the tale of the road that formerly linked the ancient Arabian kingdoms of AlUla with the world's most advanced civilizations.
TGP International also designed the F&B and events strategy for Ithra, the King Abdulaziz Centre for World Culture, and was the caterer for Red Sea Global's 2022 Celebration of Women in Film Festival and GQ Men of the Year Awards in Riyadh.
TGP International arranged the catering for Expo City Dubai's well-liked Hai Ramadan activation in 2023. Offering a distinctive Ramadan experience, the event included a large communal table experience that flowed around the Mobility District, a daily iftar for 400 guests inside the renowned Surreal waterfall, and food trucks and pop-up restaurants made by the greatest chefs in Dubai. They are also the group in charge of London's Harrods Bespoke Catering Services debut.
With access to Assembly, PXB, Alkebulan, Al Wasl Plaza Café, and all the other top-notch F&B options available on site at Expo City Dubai, Mons Catering can create custom menu options thanks to its in-house staff of skilled chefs. Any of the on-site restaurant spaces are available for private parties hosted by external clients looking to wow their attendees. Additionally, a variety of creative event spaces are available for hiring across Expo City Dubai from the catering service. This includes standalone event spaces like the Oasis foodhall (which has a private dining room, chefs counter, and beautiful restaurant space), the third floor of the magnificent Belgium Pavilion, and the restaurant and terrace of Café Milano. It also includes the light-filled, airy, and picturesque top floors of Alkebulan, which overlook the famous Surreal fountain.
"TGP International leverages over two decades of extensive experience in catering for prestigious events, spanning the Middle East, the UK, and Europe," says Simon Wright, the company's founder and chairman. Building a specialised catering business was a logical next step for us, given our abundance of experience.
With the opening of Mons Catering, we are able to provide our customers with the superior culinary creativity, first-rate service, and unparalleled refinement that we have been known for—a strategically crucial milestone. We are honoured to have been chosen as Expo City Dubai's official catering partner, which enables us to provide cuisine for COP28, a momentous occasion in UAE history. This collaboration is a prime example of our dedication to enhancing Expo City Dubai's standing as the leading hub for food and beverage businesses in the United Arab Emirates. Our mission is to become a major force in the food and events industries by providing individuals, businesses, and events with unmatched catering experiences.
"Mons Catering launches with a mission to set a new standard of catering services in the Middle East," says Hicham Hankir, the company's country manager. We strive to deliver exceptional tailored menus that surpass guest expectations, catering to COP28 and many of Expo City Dubai's events, by hand-picking the best chefs from across the world. We are committed to presenting the United Arab Emirates as a global centre for historic events and legendary dining experiences, in addition to our broader goal of making Expo City Dubai a premier destination for lifestyle and culinary experiences.
Mons Catering is currently taking reservations for its festive menu, where you can experience something genuinely unique at Expo City Dubai. Mons Catering is known for consistently pushing the envelope with its inventive concepts and cuisine. Plan a corporate meeting in one of the distinctive event venues, or have dinner at the Surreal Fountains or inside the Al Wasl Dome for an unforgettable experience. The Mons Catering festive menu offers a unique, bold, and flavor-filled enhanced sharing-style dining experience. It includes delicate starters like truffle foie gras on raspberry macaroons, Robata grill stations serving lamb chop stocks, Angus sirloin steaks, Wagyu sliders, and more juicy meats, and sweet pass-arounds like gluten-free chocolate and chia jam mini-Christmas cakes.