La Marzocco, a heritage coffee maker, releases its limited-edition "Nordic Linea Mini" in the UAE.
June 28, 2023
FMCG HORECA BUSINESS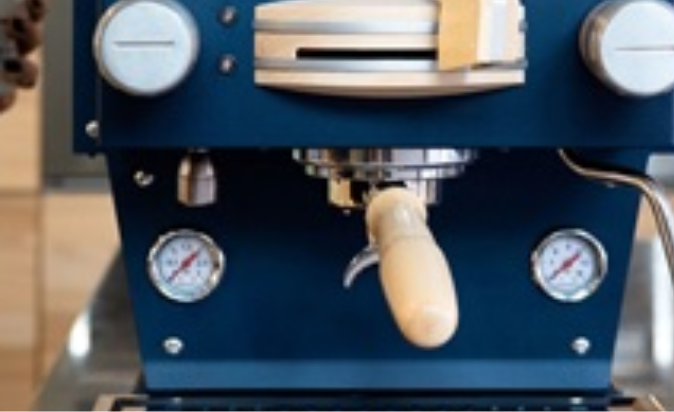 For home baristas in the UAE, premium coffee maker La Marzocco introduces its brand-new "Nordic Linea Mini" Limited Edition machine. The Italian espresso machine manufacturer strives for perfection, superiority, and flair. The artisan business takes pleasure in creating cutting-edge tools and machinery for creating the most fragrant beers.
The friendly, cozy, and warm Nordic culture serves as the inspiration for the Nordic Linea Mini. The limited edition coffee maker is made with unmatched quality and incorporates the most cutting-edge technology, including a thermal stability system, a pro touch steam wand, and barista lights. It links the home machine and the home barista and is also compatible with the La Marzocco Home Mobile App. When utilizing the app, the phone acts as the machine's new display.
The Nordic Linea Mini Limited Edition has gorgeous Twilight-blue body panels with steel accents, maple wood bespoke pieces, and reflecting aurora-speckling, providing a warm and welcoming atmosphere that is ideal for a pleasant morning ritual. It is a simple-to-use appliance with a traditional appearance that may be installed in the kitchen.
Csaba Henter, general manager of La Marzocco Middle East, commented on the introduction of the limited-edition machine, saying, "We are happy to present La Marzocco's Nordic Linea Mini for home baristas. Each cup of coffee from La Marzocco is cozy warm with a silky textured froth and rich in flavor, resonating with the homey emotions of the area and drawing influence from the culture of the Nordic nations.
He continues, "The blue machine comes with a sleek design and is a statement of art and style for coffee lovers and baristas who don't like to compromise their cup."
La Marzocco is a pioneer in the coffee business and was established in 1927. The business has a ten-year presence in the Middle East and is an important partner for several commercial locations, including cafes, hotels, workplaces, and excellent equipment for coffee lovers and fanatics. The Italian company, in addition to producing high-end espresso machines, also specializes in tools for making the ideal cup of coffee, such as grinders and other bespoke components.
Over the years, La Marzocco has created a number of items and has been a fervent supporter of the craft of coffee manufacturing. Coffee lovers, baristas, and top cafés all over the globe value each espresso machine's distinctive style and high level of craftsmanship.