IFFCO Group Announces the First Plant-Based Meat Venture in the GCC.
Nov. 19, 2022
FMCG HORECA BUSINESS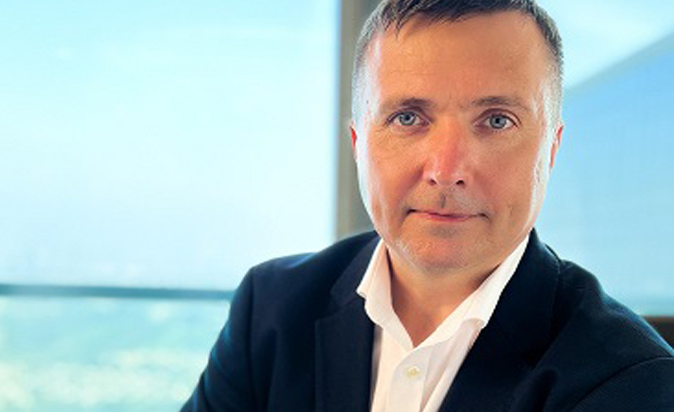 IFFCO GROUP has announced the establishment of THRYVETM, the first plant-based business in the area, to accelerate the move toward sustainable and nutritious food sources.
As part of the launch, the IFFCO Group intends to commission its first 100% plant-based meat factory by the beginning of 2023 in order to cater to the growing number of health- and sustainability-conscious consumers with regenerative, local, and healthy plant-based meat inspired by Middle Eastern flavors.
"Our Plant-Based Venture launch is driven by IFFCO Group's "Investing in the Future" vision, which places a premium on developing a resilient and sustainable food chain. Andrey Dribny, Chief Executive Officer-Culinary at IFFCO Group, said, "We have begun our journey by investing in cutting-edge food technology and are dedicated to catalyzing a sustainable transition in the food system in the Middle East."
Increasing the availability of alternative proteins is the "most capital-efficient and high-impact" solution to the current climate issue, according to a recent analysis by Boston Consulting Group (BCG), which indicates that more than 30 percent of customers are eager to completely replace beef.
The rising worldwide meat consumption has a colossal effect on the environment, despite the fact that livestock supplies livelihoods and essential nutrition to millions of people. The transition from animal products to plant-based alternatives could contribute to at least three of the UN's Sustainable Development Goals: good health and well-being, responsible consumption and production, and climate action. 75% of agricultural land is used for animal production, and more than a third of global calories and half of global protein are inefficiently used as animal feed.
In recognition of IFFCO Group's dedication to the sustainable growth of regenerative agriculture in the Middle East, IFFCO is happy to announce the opening of the GCC's first 100% plant-based venture.
This local endeavor is inspired by the GCC's DNA in order to continually build on the lessons learned from the region's history, deep-rooted traditions, and growing new technology in order to pioneer a better, healthier future.
THRYVETM is a unique plant-based food center where rediscovered old agricultural knowledge meets current food research and technology, while maintaining the macro and micronutrients of plants and highlighting the flavors of regional cuisine.
"Our actions today impact how we can THRYVETM tomorrow – IFFCO's action today is to seed a movement of change toward healthier, more sustainable eating in the Middle East and ignite a local, regenerative, greener food value chain," said Valeria Krynetskaya, Head of Plant Based Venture by IFFCO Group.
The THRYVETM concept is inspired by a global cycle of generosity in which we give back what we gain from nature. Every living thing depends on a balanced exchange between itself and its surroundings, digesting it in its own unique manner and passing it on to the next organism in the ecosystem. This cycle is now unbalanced, and THRYVETM is on a mission to restore it by empowering people to express their overflowing love for and desire to nurture themselves, their loved ones, their communities, and the world.