Foodics and ICCA Dubai Partner to Promote F&B Tech Skills
Nov. 28, 2022
FMCG HORECA BUSINESS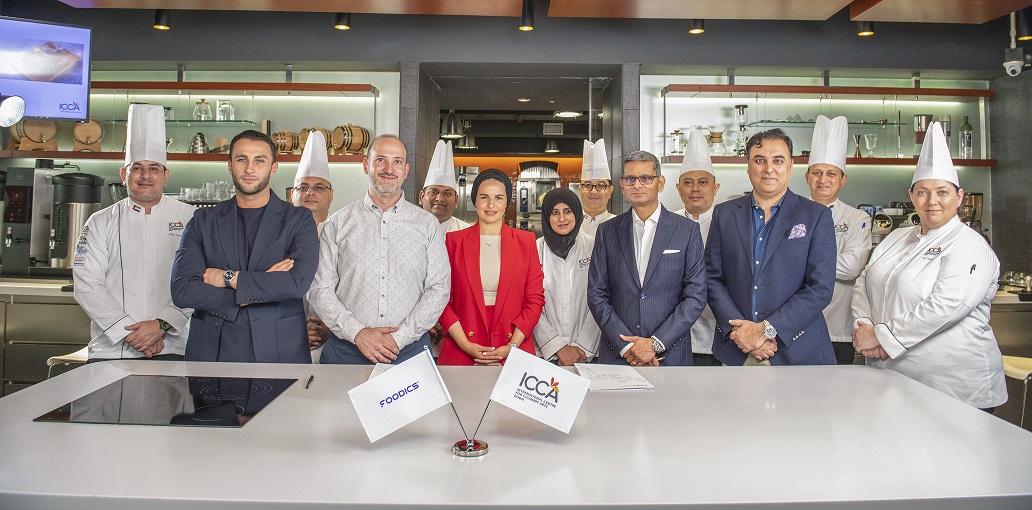 FOODICS, the premier cloud-based restaurant technology and payments platform in the MENA area, has announced a partnership with the International Centre of Culinary Arts Dubai (ICCA), a world-class culinary study center, to nurture food tech capabilities throughout the F&B industry.
The agreement comes at a time when the food service and restaurant sector is rapidly adopting new technologies and digitizing its operations from beginning to finish. Foodics, who recently launched its very own Foodics Academy to up skill the F&B sector, will combine its tech expertise with the award-winning training capabilities of ICCA to help talents, from aspiring chefs to artisans and entrepreneurs, accelerate their learning of tech enabled solutions and tools. Numerous problems confront the foodservice business and the F&B sector, but Foodics Academy provides the appropriate learning tools to overcome them.
Digitization has become a top goal for restaurants more than ever before, yet technology may be difficult for restaurant owners to understand. The Foodics Academy fills this need. We provide tech skills and knowledge learning solutions to all F&B companies to assist them in operating and managing their end-to-end operations effectively. And we could not have asked for a greater partner than ICCA, which has been so dedicated to teaching professional chefs in the finest industry standards," said Foodics Academy Director Abdulrahman Joud.
Sunjeh Raja, CEO and Director of ICCA Dubai, said, "We are thrilled to announce this cooperation." Foodics is totally aligned with the ICCA's objective of efficiently teaching cooks with everything they need to integrate, deliver, and exceed in the hospitality business. Together, we begin on a quest to deliver the proper skill set and learning techniques to upskill the sector, guaranteeing an effective and efficient transformation of the F&B business across all sectors of operations in the region."
Foodics Academy was founded in 2022 as a centralized and trustworthy learning center in the F&B industry, and has successfully registered over one thousand students in many courses so far this year. Foodics and ICCA will effectively enable every member of the F&B ecosystem to achieve industry leadership.