EXBERRY by GNT Identifies an Unconventional New Color Trend
Nov. 28, 2022
FMCG HORECA BUSINESS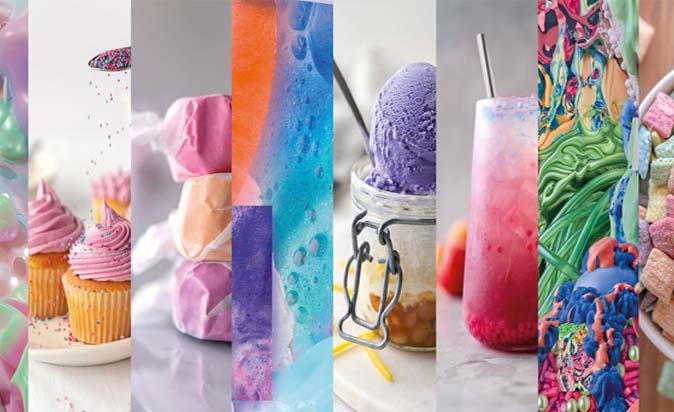 According to GNT's trend research, a daring new age of "Healthy Hedonism" is encouraging a radical rethink of what is possible with natural hues.
GNT, the worldwide provider of plant-based EXBERRY hues, investigated how modern consumers perceive color in the food and beverage industry and beyond. The study found a significant new trend formed by Generation Z's willingness to embrace pleasure and innovation while remaining committed to fundamental principles.
The new generation of consumers is radical, varied, and digitally native, and they are swiftly altering global perspectives on food and drink. Through their purchases, Gen Z consumers are devoted to holistic wellbeing and actively promote environmental and social goals. Moreover, their dedication to social media implies that visual impact is more crucial than ever.
This consumption pattern is shown by Healthy Hedonism. This philosophy is about to trigger a boom in worldwide demand for eye-catching items that are healthy for people and the environment. From enticing nutritious foods to multicolored TikTok sweets, the trend demonstrates a lifestyle that is entertaining, thoughtful, and nourishing.
According to GNT's investigation, natural color is already taking new routes. For instance, pastel colors are being utilized to redefine what "healthy and sustainable" means visually. To tap into new-age wellness, psychedelic color schemes now function in tandem with mind-boosting substances. Bright, clashing color choices may also empower firms to build creative, self-expression-satisfying items.
Healthy Hedonism resonates with the new generation of conscientious consumers who are willing to rewrite the rules, according to Maartje Hendrickx, Market Development Manager at GNT Group. To capitalize on the trend, brands must celebrate disruption and adopt a new visual language for healthy and environmentally friendly products. It is no longer necessary to use earth tones; now is the time to be daring, creative, and make people smile.
EXBERRY colors are plant-based concentrates derived from non-GMO fruits, vegetables, and plants using conventional physical processing. They are offered in a spectrum of colors. GNT has also pledged to become the sustainability leader in its industry by 2030.
Healthy Hedonism trend specialist at GNT Group, Julia Meyer, stated, "We have a wealth of experience and skill in bringing spectacular color concepts to life in food and drink using our plant-based EXBERRY concentrates. We are here to inspire brands to tap into the emotional needs of modern consumers through color and unleash the full potential of their products."