Co-creator of the first alcohol-free blue agave spirit in history, Lewis Hamilton
Nov. 2, 2023
FMCG HORECA BUSINESS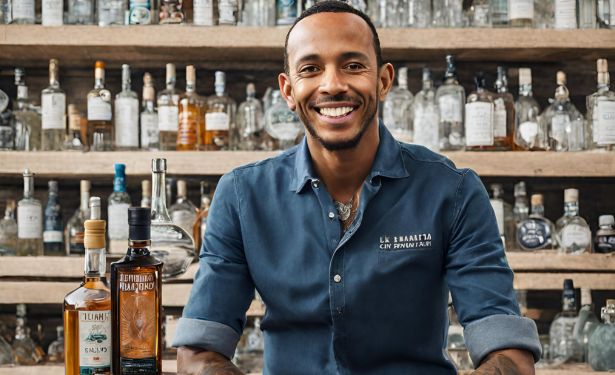 The world's first distilled non-alcoholic blue agave spirit, called Almave, has been introduced by seven-time Formula One winner Sir Lewis Hamilton and agave specialist Ivan Saldana.
As a lover of tequila, Hamilton was looking for a substitute that would let him "live a busy life without restraint"—that is, without the high level of alcohol. Seeing a gap in the market, he joined up with Saldana, co-founder and master distiller of Casa Lumbre, a non-alcoholic beverage that "follows and respects the traditional process and craftsmanship of tequila," in order to produce a genuine product.
Two versions of Almave—the Ambar Distilled Non-Alcoholic Blue Agave Spirit, designed for sipping, and the Blanco Distilled Non-Alcoholic Blue Agave Spirit, designed for mixing—are the outcome of the partnership.
According to the two, Almave is the only non-alcoholic product that uses Blue Agave, which is produced in the same region of Mexico using the same raw ingredients as tequila but without the fermentation process that turns the liquid into alcohol. Since tequila is a protected designation in Mexico, the new drinks should be referred to as Blue Agave Spirit instead of tequila.
Sir Lewis claimed to have spent a great deal of time developing the idea with Casa Lumbre.
Since there is a great need for high-quality substitutes for tequila when individuals don't want to drink but also don't want to give up flavor, it was crucial that our product incorporate agave to mimic the flavor of traditional tequila. I can't wait to hear from you all since I think it tastes fantastic and what we've made is unlike anything else available.
Although Almave is not a tequila per se, Saldana stated that the two are "immensely proud" to be leading a non-alcoholic category and adhering to the traditional methods of tequila manufacture, which include distillation and the use of genuine agave.
Even though there are quicker methods, without it, we could not conceive of a valuable non-alcoholic spirit. Thus, we developed Almave Blue Agave Spirit by utilizing our extensive knowledge and spirit of exploration.
He says the Ambar tastes wonderful either straight up or in a cocktail, with aromas of toasted wood, sweet caramel, and roasted blue agave. On the other hand, the Blanco has a well-balanced sweetness and acidity that makes it perfect for a margarita or as a cocktail ingredient in place of tequila.
Almave is accessible on the company website as of this week, when it launched. It will be available at stores and bars around the United States and a few other countries early in 2019.
The 700ml bottles of Ambar cost $39.99 USD, while the Blanco costs $35.99.