As the effects of the pandemic fade, local companies grow and take on the FMCG giants
Nov. 12, 2023
FMCG HORECA BUSINESS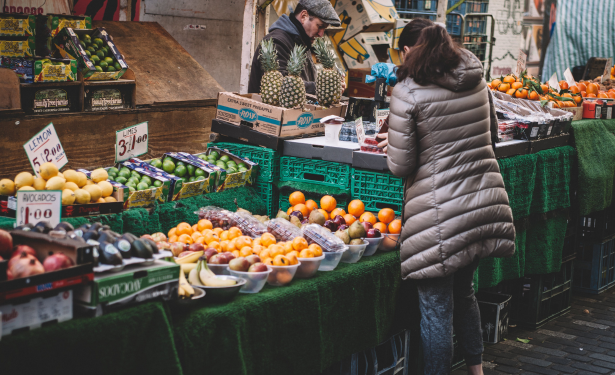 According to The Economic Times (ET), local manufacturers of fast-moving consumer goods (FMCG) such as detergent, soap, washing powder, and biscuits reached 31% more households in the nation in the third quarter of 2018. Top executives at consumer goods companies are worried about how the revival of smaller businesses will affect their sales.
According to the ET report, local brands grew by 4% in laundry bars and 13% in washing powder. According to the ET report, which used data from market research firm Kantar, larger companies saw growth in the 0–3% range in comparison to this.
Similar trends were seen in the soap sales, with smaller businesses growing by 31% while national brands saw a pitiful 2% growth. The trend continued in biscuit sales, where regional players saw a 22% increase. Conversely, larger cookie-marketing companies saw a ten percent growth.
What responses are well-known players giving it?
Varuna Barry, the MD at Britannia, spoke with ET about this phenomenon. Even though well-known brands are more well-known, smaller businesses are outperforming larger ones in terms of price and the number of grammes of biscuits sold in each packet, according to her. According to Barry, local businesses can afford to give large discounts because they have extremely high profit margins.
Several local players were forced to close their stores as a result of the pandemic, which was difficult for them. But in the last two quarters, as commodity prices have levelled off, smaller regional brands have once more gained traction. Smaller competitors were able to lower their prices due to the decline in commodity prices, which probably helped them increase their market share. Notably, the massive FMCG company Unilever announced last month that it would lower the costs of several product categories in the Indian market, including detergent and soaps.
The competition to gain market share is nothing new. Leading consumer product companies have been facing competition from regional brands for a number of years. This is particularly true for goods like tea, packaged foods like biscuits, hair oil, detergents, and soaps.
One of the best examples of how local players are challenging established companies is the rusk market. The number of local participants in the rusk market is approximately 2,500. According to the ET report, about 40% of the snacking market is controlled by local companies.