A Novel Approach to Scaling Iconic F&B Brands in the Middle East - Shatranj Capital Partners ("SCP") Will Focus Exclusively on Multi-Unit Franchise F&B by Leveraging the Benefits of Private Equity and an All-Star Cast
May 12, 2023
FMCG HORECA BUSINESS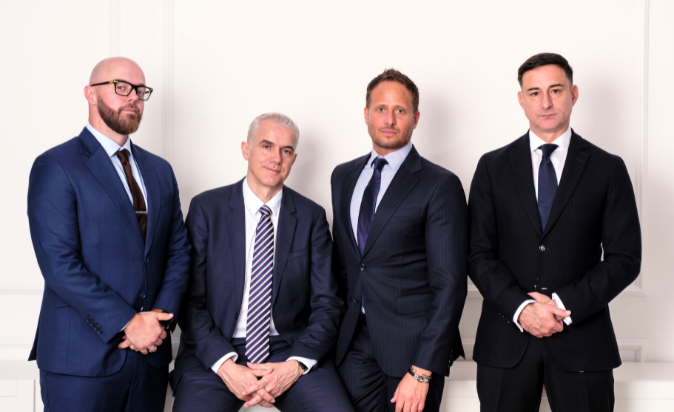 Once formed, Private Equity fund Shatranj Capital Partners (SCP) will be a sector specific Private Equity fund focused on the profitable growth of multi-unit franchise F&B brands in MENA. By leveraging its regional F&B expertise and global franchisor relationships, SCP will create value with a focus on driving operational excellence, enhanced governance, and digitization, while taking full advantage of one of the most extraordinary F&B executive teams ever assembled.
The Middle East has always been regarded by iconic F&B brands as an incredible opportunity for international expansion. Consumer enthusiasm for foreign brands is high, driven by an open minded, young population and a culture that is excited to try new foods and experiences. However, many foreign F&B brands have struggled to gain traction in the region. While the cultural nuances between foreign franchisors and local franchisees contribute, in part, to this dilemma, the root cause is more straightforward. With the majority of MENA based privately held companies operating as diversified entities and participating in various sectors and geographies, F&B holdings are usually not a core focus of MENA based groups. In contrast, successful F&B brands in the US are typically run by F&B focused Private Equity, where a team of experienced F&B operators and investment managers achieve profitable growth by leveraging the benefits of professional asset management.
SCP aims to introduce a sector specific Private Equity fund focused on the buyout of promising F&B brands already operating in the region, where potential for profitable growth and operational efficiencies are evident. With 50 signed Letters of Intent from international F&B brands already in hand, SCP also plans to allocate funds towards the launch of select iconic brands that have never attempted to enter the MENA region before, creating a diverse brand portfolio built with economies of scale and shared services in mind. With no competing direct investment or strategic buyout firms operating in the region, SCP is uniquely positioned to take advantage of the abundant growth and optimization opportunities available in MENA F&B.
Founded by American F&B operators living in the Middle East, SCP is uniquely positioned to unlock value through brand building, digitization, operational excellence, enhanced supply chain and improved corporate governance. When Peter Schatzberg, who is the founder and former CEO of MENA-based Sweetheart Kitchen met Brandon Guthrie, the former Wendy's Head of Finance for APMEA, they realized that their regional F&B experiences, combined with their trusting franchisor relationships, could be leveraged to create competitive advantages. Realizing the scale and timeliness of the opportunity, Jeremiah Green, an experienced Private Equity investor and operator, joined the partnership, followed by international CFO and M&A advisor Patrick Speek. The partners proceeded to recruit a team of advisors, who are some of the most recognizable names in global F&B leadership.
Some of the fund advisors include Damian Conway, Advisory Board Member of the UAE Restaurant Association; Larry Kruguer, former global COO, Wingstop; Jason Marker, former President, KFC, US and former CEO of CKE (Carl's Jr. & Hardees); Mohammad Al Madani, Chairman & CEO of the Al Madani Group of Companies; Joel Silverstein, former CEO of Outback Steakhouse, ASPAC and former Board Member of KFC, Japan; Micah Phelps, Private Equity investor focusing on restaurants at Qatar Investment Authority; David Huesser, former real estate executive with Al-Futtaim, Nakheel, and Apparel Group; John Pain, former Managing Director of Wendy's International and former Vice Chairman for KFC Philippines and Canada; Saim Korlu, Managing Director at Prospera Capital Partners; Britain Ladd, supply chain and logistics global thought leader; and Marcus Potter, Managing Partner of Circulus ME.
Larry Kruguer states "Having executed major deals in the GCC with Wendy's and Arby's, I see that SCP's investment strategy, including a unique focus on franchise F&B buyouts and Greenfields, is an effective approach to brand commercialization. Combining a Private Equity structure with their regional F&B expertise and franchisor relationships is an attractive opportunity for investors, the region, and to brands looking for a reliable and professional MENA-based franchise partner."
Joel Silverstein shares, "It is evident that certain brands in MENA have not successfully scaled for a variety of reasons, while other brands remain reluctant to enter the region. I believe SCP, through a Private Equity structure managed by F&B industry veterans, solves many of the issues preventing brands from commercializing, while simultaneously offering new brands the chance to work with a familiar team of MENA-based professionals."
John Pain comments, "The trusting relationships the SCP team has with global franchisors is evident in the 50 LOIs they signed with brands interested in partnering for MENA expansion. Previously in my career I was based in Dubai and can see how SCP will leverage their relationships, digitization expertise and local supply chain knowledge to introduce otherwise inaccessible iconic brands to the local consumer."
Once formed and at scale, SCP will contribute to the regional goal of diversification away from Oil & Gas. SCP will attract global talent to MENA from both the F&B and asset management sectors, and the expertise within the fund and brands will contribute to the broader development of human capital in the region. The fund plans to attract foreign direct investment to MENA, leveraging the global relationships it possesses in both F&B and asset management. SCP will adhere to global standards in corporate governance, operational excellence, and regulatory compliance, all while introducing exciting iconic brands to the consumers of the region